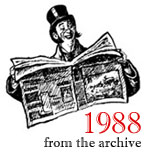 Bodies for Sale: The Inhuman Face of Industrialism
GUEST COLUMN
"You are worth about $5.50," gloats the sta­tistic-monger. "If you were cremated, the chemi­cals in your body wouldn't be worth as much as a ticket to a first-class concert."
"Four dollars an hour," says my boss, equally pleased.
I do just enough unskilled factory work (for Manpower) to cover my room and board. The money itself doesn't affront me, as if I had gotten a low bid at the auction block. But what does af­front me is the suggestion that the money could in any way compensate me for my body, my life, my time, myself.
Raw materials went into the factory and came out ennobled and man went in and came out de­graded (Pope Pius XI).

Enjoyed reading this?
"Catholicism's Intellectual Prizefighter!"
- Karl Keating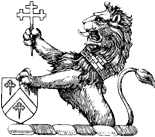 Strengthen the Catholic cause.
GET A 7 DAY FREE TRIAL
FREE TRIAL
You May Also Enjoy
Cornered by the Market
Once the 'market mentality' infects a society, authentic human relations suffer. Do we want a market economy or a market ? Where should consumerism end?
Neither Statism nor Individualism
If we are to subject all our being, thinking, and living to Christ and His Church, we cannot ignore the existence of Catholic social teaching.
Physician, Heal Thyself
A curious schizophrenia afflicts the corporate body of American Cath­olic institutions when it comes to the question of how to deal with a trade union.