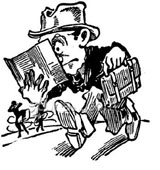 Beyond Fundamentalism & Cultural Captivity
REORIENTING EVANGELICAL PROTESTANTISM
One day last year I was drinking hot choco­late with your Editor in a small café in Berkeley. As one might expect, we soon began swapping anecdotes about our experiences. This led him to suggest that I should share some of my pilgrimage with you.
At first I demurred, insisting that the Chris­tian world is already surfeited with first-person ac­counts by celebrities and spiritual leaders, and I certainly did not qualify on either count. I main­tained that it would be arrogant of me even to con­sider such an undertaking.
But your Editor convinced me that I should put my reservations aside and jot down a few re­marks. Besides, since I was passing the mid-century milestone in my life last year, I had to admit it was a natural occasion to pause and reflect on things that had touched my existence.
The details of my personal biography are of no great significance. I was born in Chicago of par­ents who had left smaller towns to find their for­tune in the big city. Neither had any college education. My paternal grandfather was an immigrant Belgian coal miner (hence my Walloon name) and my maternal grandfather a Presbyterian minister. During World War II my father, who was a clerk and eventually an office manager, took a job in Washington state at a top-secret defense plant known as Hanford Works. It turned out to be part of the atomic bomb program, the Manhattan Proj­ect, and Dad stayed on as a permanent employee until his untimely death in 1965. Growing up in the atomic city of Richland, I was literally a child of the nuclear age.

Enjoyed reading this?
"Catholicism's Intellectual Prizefighter!"
- Karl Keating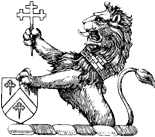 Strengthen the Catholic cause.
SUPPORT NOR TODAY
SUBSCRIBE
You May Also Enjoy
An Odd Couple: Galbraith & Waugh
Although Waugh's opinions on almost every subject, including religion, appalled him, Galbraith could not stop himself from loving Waugh's style.
Lay Vocation
Early in my life I boasted: "The Catholic Church will never get me, because I'm too smart" (to get caught). Now look at me: I live and breathe the Catholic faith.
Does It Take an Immigrant to Explain It to the Natives?
Scott asked a theolo­gian: "What for you is the pillar and foundation of truth?" Answer: "The Bible, of course!" Scott continued, "Then why does the Bible say in 1 Timothy 3:15 that the Church is the pillar and foundation of truth?"