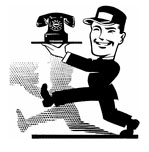 An Outcast Among Organization Men
NEW OXFORD NOTEBOOK
Today's bishops are a frustrating bunch. Sure, a few are courageous and even holy, but these seem to be buffeted by fools, cowards, and Organization Men — a term coined in 1956 by William Whyte that has come to denote those whose personal values and judgments are dominated by the organizations for which they work. Corporate conformists, you might call them. They feel obligated to fit in, to serve and protect The Organization. In a hierarchy so populated, few are the churchmen who are willing to speak publicly about the core problem facing the Church today — more so the higher up the ecclesial ladder they ascend. Archbishop Carlo Maria Viganò is one of those few. He is an outlier, even an outcast. His is like the voice of one crying out in the ecclesial wilderness.
Archbishop Viganò recently released his third salvo in the ongoing matter of who knew of Theodore Cardinal McCarrick's habitual sexual predations and when. Initially Viganò testified (Aug. 22) that Pope Francis himself was aware that the former cardinal archbishop of Washington, D.C., was a serial abuser of seminarians and minors, yet the Holy Father nevertheless provided cover for McCarrick and even made him his "trusted advisor" (see "At Last, a Reckoning?" New Oxford Notebook, Oct.).
Viganò concluded his second missive (Sept. 27) with a direct appeal to Marc Cardinal Ouellet, prefect of the Congregation for Bishops. "Your Eminence," he wrote, "you were the one who told me of Pope Benedict's sanctions on McCarrick. You have at your complete disposal key documents incriminating McCarrick and many in the curia for their cover-ups. Your Eminence, I urge you to bear witness to the truth."
That, naturally, didn't elicit a favorable reply. Instead, to Viganò's undoubted dismay, Cardinal Ouellet stepped smoothly into the role of Organization Man. He issued his own communiqué (Oct. 7) in which he calls Viganò's claims "sarcastic, even blasphemous" and says emphatically that they "cannot come from the Spirit of God." If not from God, then they must come from the spirit of Satan. What better way to render Viganò an unperson than to claim that he has thwarted the values that undergird The Organization? In this, Ouellet has echoed Francis's subtle suggestion that Viganò is in league with the Devil (see "Ecce Papa Franciscus!" New Oxford Notebook, Nov.) — a smear tactic suited more to Soviet apparatchiks of yesteryear than to today's enlightened ecclesiastics.

Enjoyed reading this?
"Catholicism's Intellectual Prizefighter!"
- Karl Keating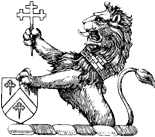 Strengthen the Catholic cause.
SUPPORT NOR TODAY
SUBSCRIBE
You May Also Enjoy
You Can Say That?
China could well be poised to inherit the earth that the U.S. once commanded — especially if our comparative student bodies are any indication.