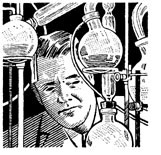 A Primer on Stem Cells
IT'S NOT REALLY COMPLICATED
Este artículo: en español
Human development begins when the head of a male gamete (sperm celbppenetrates the cell wall of a female gamete (ovum or egg), the nuclei of the two cells fuse together, and the genetic material (DNA) from both cells — 23 chromosomes each — combine. This process, which is called fertilization or conception, gives rise to an entirely new and genetically unique individual called a zygote. The zygotic individual contains all the genetic information and dynamism necessary to orchestrate its development from a zygote to an embryo, to a fetus, an infant, toddler, adolescent, and adult. The capacity of this single-celled human zygote to develop into an organically mature human person (i.e., the capacity for total human development) is termed totipotency.
The developmental process continues with the first cell division. In the hours after fertilization, the single-celled zygote divides into two identical cells, both of which are totipotent. The pair of cells divides again, producing four totipotent cells, and again, producing eight, and so on.
At approximately day five, the aggregate of totipotent cells begins to take the specialized form of a hollow sphere of cells, like a tiny basketball. The sphere has a layer of cells on the outside and a cluster of cells on the inside called the inner cell mass (picture a clump of attached marbles inside a basketbalb~ The individual at this stage is called a blastocyst. The outer cell layer of the blastocyst will go on to form the placenta and other supporting tissues needed for fetal development in the uterus, while the cells of the inner cell mass — also called stem cells — will go on to form virtually all the organs and tissues of the human body. Although the inner cell mass cells have the capacity to form virtually every type of cell in the human body (e.g., cardiac, neural, muscular, skeletab| they can no longer form a total organism because they are unable to give rise to the placenta and supporting tissues necessary for development in the uterus. So although they are not totipotent, each inner cell mass cell (i.e., each stem celbpis still pluripotent (i.e., while unable to develop into a complete organism, each cell has the potential to develop into the different tissue types in the human body).
In time these stem cells will undergo further specialization into specialized stem cells committed to specific kinds of tissue production (e.g., blood stem cells, cardiac stem cells, neural stem cells). Once a stem cell's code is "turned on," it is no longer pluripotent, but rather multipotent (i.e., has the capacity to generate a particular type of tissue).

Enjoyed reading this?
"Catholicism's Intellectual Prizefighter!"
- Karl Keating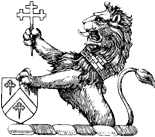 Strengthen the Catholic cause.
SUPPORT NOR TODAY
SUBSCRIBE
You May Also Enjoy
Pope Francis Doesn't Need Your Applause
Pope Francis isn't satisfied with the reductionism that narrows the Catholic ethic of life to "no abortion," or the Catholic teaching on the family to "no same-sex marriage."