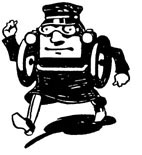 Who Is "Fully Human"? When Christians Make the Cut & Humanists Just Miss
FOLLOWING THE LOGIC OF AN ARGUMENT
Writing in The New York Times Magazine last fall, Steven Pinker, a psychology professor at MIT, offered some interesting ruminations on the subject of life, personhood, and the killing of newborn babies. Pinker seems uncertain whether newborns are truly human beings and, thus, whether society should treat the termination of their lives as seriously as, say, the murder of someone Pinker's age. To buttress his point that newborns may not be fully human, Pinker specifies four "traits" that he believes characterize the truly human being, and he concludes that "our immature neonates don't possess these traits any more than mice do."
According to Pinker, to be regarded as fully human one must possess the following: (1) "a unique series of experiences that defines us as individuals and connects us to other people…," (2) "an ability to reflect upon ourselves as a continuous locus of consciousness…," (3) "[an ability] to form and savor plans for the future…," and (4) "[an ability] to dread death and to express the choice not to die…."
But Pinker's traits not only differentiate the newborn from the adult, they also differentiate one adult from another. Take Trait #1, for instance, what sociologists call "anomie" — the disconnectedness an individual feels toward others and society. It varies from one adult to another. Since Pinker argues that we should treat less harshly those who take the life of a newborn, does it not follow that we should treat less harshly those who take the life of an adult who scores poorly on Pinker's Four Traits of the Fully Human?
Actually, given Pinker's criteria, the life of an orthodox Christian should be afforded greater protection under the law than the life of a liberal secular humanist. Just compare the two on the Pinker Scale.

Enjoyed reading this?
"Catholicism's Intellectual Prizefighter!"
- Karl Keating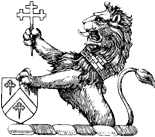 Strengthen the Catholic cause.
SUPPORT NOR TODAY
SUBSCRIBE
You May Also Enjoy
Briefly Reviewed: March 1985
The Christian Scholar in the Age of the Reformation... Treatise on Happiness... Single Issues: Essays on the Crucial Social Questions... A Way in the World: Family Life as Spiritual Discipline
The News You May Have Missed
Cover Girl... Hello, Dolly... A Pound of Flesh... For the Love of Meat... Akron Stack Hack... Math: For Mature Audiences Only... Too Cruel for School?... Captain California... Swiss Dismissal... and more
'Let Us All Practice Charity'
Fr. Thomas Reese, S.J., of Georgetown University says, "Where there are groups that want [the Tridentine Mass], it's going to be a real pain in the neck."