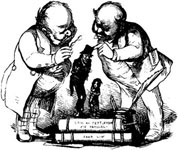 The United Religions Initiative, A Bridge Back to Gnosticism
"IF I'M WRONG, I'M DEAD WRONG" -- BISHOP SWING
Bishop William Swing of the Episcopal Church's Diocese of California thinks he is building a religious bridge to the new millennium, and he wants everybody on Earth to cross it with him. His United Religions Initiative (URI) is trying to create a kind of parliament of religions, "a permanent assembly, with the stature and visibility of the United Nations, where the world's religions and spiritual communities will gather on a daily basis, in prayerful dialogue and cooperative action, to make peace among religions and to be a force for peace among nations." As Bishop Swing has said, the world is moving toward "unity in terms of global economy, global media, global ecological system. What is missing is a global soul." And how will this global soul be found or created? By conferences, networking, fundraising, declarations, and press releases.
The URI to date has held three annual summit conferences, each time with more attendees, among them various Christians, Jews, Muslims, Buddhists, Shintoists, Bahá'is, Sikhs, Hindus, Zoroastrians, New Age followers, Wiccans, and representatives of aboriginal religions. (There have been no representatives from the Vatican or from evangelical Protestant churches.) These conferences have called for a 72-hour worldwide religious "cease-fire" on December 31, 1999, and have issued a draft "United Religions Charter." In June of 2000, the URI plans to stage global ceremonies marking the signing of this Charter, for by then the URI hopes to have enrolled 60 million people in what it describes as "a Worldwide Movement to create the United Religions as a lived reality locally and regionally, all over the world."
This may all sound like just a fond liberal dream, but the URI is gaining support, and it plans to raise $10 million between now and 2001, with Dee Hock, creator of the Visa card, helping Bishop Swing on fundraising and organizational development. In the past two years, interfaith meetings to build support for the URI have occurred in Great Britain, New York City, Argentina, South Africa, Venezuela, the Netherlands, Los Angeles, India, Kenya, Japan, Brazil, and Belgium.
The URI has branch offices in Washington, D.C., and Belgium, but its headquarters is in San Francisco, and on its full-time staff is the Rev. William Rankin, formerly the dean of the Episcopal Divinity School in Cambridge, Massachusetts. (It was Rankin who said — regarding the ecclesiastical trial of Episcopal Bishop Walter Righter for ordaining an openly homosexual deacon — "Heresy implies orthodoxy, and we have no such thing in the Episcopal Church." Truer words were never spoken.) In addition to Bishop Swing, two prominent Anglican bishops support the URI: James Ottley, the Anglican Observer at the United Nations, and Samir Kafity, Bishop of Jerusalem. Many liberal Protestants are participating in the URI; no evangelicals are doing so. No Eastern Orthodox bishops are currently active in the URI, though in 1996 Bishop Swing received a statement of support from Shenouda III, Pope of the Coptic Church, and from a bishop of the Mar Thoma Syrian Church.

Enjoyed reading this?
"Catholicism's Intellectual Prizefighter!"
- Karl Keating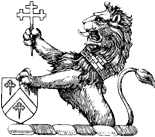 Strengthen the Catholic cause.
SUPPORT NOR TODAY
SUBSCRIBE
You May Also Enjoy
Centurions of the New Age
A "humanitarian" blogger calls the Prayer of the Centurion (Lord, I am not worthy that you should enter under my roof) one of the "most destructive phrases in human history."