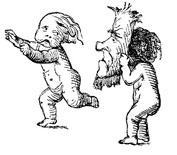 The Person & the Court
DRED SCOT & ROE V. WADE
In 1833 a surgeon in the U.S. Army, Dr. John Emerson, residing in St. Louis, Mo., purchased from one Peter Blow a piece of property with the name of Dred Scott. Scott was a black man of African descent, and he was at that time about 33 years old. He had been born in Virginia in 1799, born a slave to the Blow family.
Now this was not, of course, unusual in those days. A slave was a valuable asset. In large numbers, they were primarily property of the wealthy, but certainly those of solid middle-class means could afford to own one or two. Slaves were major assets, not unlike large farm animals of the day, or expensive machinery of our own time. They were elements of status, but more than that, they were expected to produce income for their owners. Though human, they were nevertheless property and they were treated and disposed of as such. Their humanity wasn't the issue. The issue was whether these humans, these people, had any rights or protections under the laws of the U.S., or whether they were merely property, to be dealt with as such. No, said the U.S. Supreme Court, black Africans, or blacks of African descent, slave or free, cannot be citizens, cannot sue in Federal courts, have no rights and no protections under the laws of the land. This decision was settled law.

Enjoyed reading this?
"Catholicism's Intellectual Prizefighter!"
- Karl Keating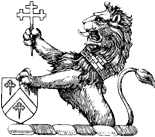 Strengthen the Catholic cause.
GET A 7 DAY FREE TRIAL
FREE TRIAL
You May Also Enjoy
Not in the Limelight
Jim Holman is a Catholic who knows his money and talents are only a loan, and that he will have to account for them on Judgment Day.
The Prayers of Moloch's Modern Priestesses
Moloch's modern priestesses, who can be found roaming the American halls of power, recast abortion as sacrosanct and inviolable-- a right protected and made possible by the benevolence of an ambiguous deity.