Six-Day Fast for Life at an Abortion Clinic
"YOUR KIND NEVER CARES ABOUT WAR"
Monday, First Day
Doug took me down to Planned Parenthood with my leaflets, a prayer bench and cushion, and a thermos of lemonade. We firmly attached two signs ("Abortion is Not Healthy for Women and Other Living Things" and the other, a drawing of a hap­py, frisky fetus with the caption, "Peace Starts Here") to a tree and a concrete wall, just outside Planned Parenthood's property line.
The PP staffer, a good-looking woman, was upon us almost instantly: "Let's be very clear about the rules. Keep off our property [she indi­cated an imaginary line from the corner of a bed of flowering primulas to a garbage dumpster on the other side of the driveway]; no blocking of access; and keep moving. Otherwise, you give me no op­tion but to call the police."
I had to smile at that. "Oh, I give you no op­tion? In that case, let me give you an option. You may decide not to call the police, if you want. Okay?"
"We will have no option but to call the po­lice," she repeated with slight irritation. She turned and went back into the building, almost, I might say, with a professional click of the heels.

Enjoyed reading this?
"Catholicism's Intellectual Prizefighter!"
- Karl Keating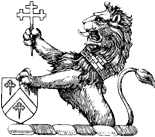 Strengthen the Catholic cause.
GET A 7 DAY FREE TRIAL
FREE TRIAL
You May Also Enjoy
Stirring Things Up in Western Europe
Many peace & anti-abortion advocates find themselves on opposite ends of the political spectrum. In the U.S. and Western Europe, stirring up the desire for reconciliation is a crucial task.
The Miers Disaster
Democrats and Republicans alike seemed to agree that Harriet Miers is not an "ideologue" or an "extremist" -- code words for a prolifer.