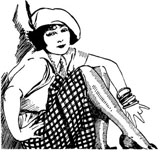 Margaret Sanger & 'The New Woman'
HER CAUSE WAS A DIRE NECESSITY
Margaret Sanger, the founder of Planned Parenthood, saw herself as "The New Woman," one emancipated from traditional religion and morality, empowered to have sex without procreation, and able to compete publicly with men. Yet behind this façade was a soul lost in emptiness and degradation.
An atheist who scorned all hope of an afterlife, Margaret Sanger lived entirely for the here and now. Born in 1879, she married twice and cheated on both spouses. Her first husband, whom she wed in August 1902 and divorced in 1921, was the socialist Bill Sanger. With him she had three much-neglected children. While married to Bill — and this is proven by letters and journals that survive — she had many affairs, some lasting for years, with such men as the Editor of American Parade Walter Roberts, the well-known English sexologist Havelock Ellis, the Spanish radical Lorenzo Portet, and the English patrician Hugh de Selincourt, as well as his wife Janet. These are facts, not rumors or suspicions, since her adulteries are well documented in the definitive biography, Woman of Valor: Margaret Sanger and the Birth Control Movement in America written by Ellen Chesler, who makes use of the archives in Smith College and the Library of Congress. Why did Margaret not destroy these compromising papers? Like a female Dorian Gray, she kept her scabrous self hidden away for her entire life. But perhaps she thought that was long enough and wanted to be "outed" after her death.
A rich friend from early days, Mabel Dodge, recalled that Margaret was the first woman she ever knew who openly propagandized the pleasures of the flesh "as a sacred and at the same time a scientific reality." This is a crucial point: It was Margaret's trademark to speak of sex with a combination of sentiment and science. Science here means the pseudo-science of eugenics, part of Herbert Spencer's religion of evolutionism, which was a public craze at that time. Margaret and her associates wanted to legalize not just birth control, but also forced sterilization of the "unfit," so those classes would breed less and ease the burden on rich taxpayers. In the 1920s she was subsidized by a set of wealthy people who dabbled in population control (as the ultra-rich still do today). These millionaires imagined that they were the "fit" class and that they could seize the reins from Nature and direct the evolution of the human species to a higher level. Mostly they wanted to ensure that the breeding of inferior classes would be curtailed. Angela Franks has recently published an important work, Margaret Sanger's Eugenic Legacy, which demonstrates how deeply the founder of Planned Parenthood was implicated in eugenics and in the Spencerian faith in evolutionism.

Enjoyed reading this?
"Catholicism's Intellectual Prizefighter!"
- Karl Keating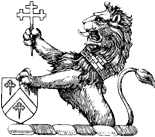 Strengthen the Catholic cause.
GET A 7 DAY FREE TRIAL
FREE TRIAL
You May Also Enjoy
Bad Things & Good People Revisited
Vertical religion and horizontal religion are parts of an integral whole. You go up by going sideways, and you go best sideways by focusing upward.
Letter to the Editor: April 2005
The influential homosexual element in the priesthood continues to carry on... How to protect the unborn... Can't tolerate hardball Catholicism... Senator Joe McCarthy was right...