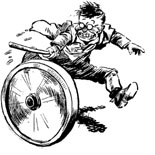 Letters to the Editor: June 2019
Signs of Life amid Decay
In his article "Snapshots from a Religious & Literary Pilgrimage" (April), Kenneth Colston advises that the traveler will enjoy "discovery" inasmuch as he "loosens his grip on his received notions." I'm glad Colston neglected his own advice. What he discovered and describes in his article seems to rely very much on certain preconceived ideas "packed into his luggage." His informed preconceptions focused rather than blurred his vision.
It is when he relies on his cultivated sensibility, his prejudice — in the Burkean sense — that his observations are most memorable.
André Malraux wrote on a napkin that "tourism is to travel what prostitution is to love." A distinctly hierarchical sentiment, that, from an erstwhile communist. Colston is, in Malraux's sense, a traveler or, even higher up the ambulatory chain, a pilgrim. He encounters strangers and friends, landscapes and cathedrals, meals and monuments, with interest and sympathy. His vivid observations, like those of Chesterton, make do without the barbed thrust, even when justified. His friend, a London "drama master," equates "verticality of any sort" with slavery. I don't think Colston shares that sentiment, but he will not scold. Instead, we get this delicacy: "Solidarity with mates is his horizontal contact with transcendence." Now there's a paradox worthy of GKC!
Colston, a Shakespearean scholar, surely knows that the Bard would have had some misgivings about the drama teacher's leveling proclivity. Take but degree away and you get ressentiment more often than solidarity. At the University of Pennsylvania, Shakespeare's portrait was replaced with a flavor-of-the month feminist celebrity — in the interest of "inclusivity." The English department thought that a good idea. I doubt Colston would.
The pilgrim detects much of interest in moribund Christendom. The blasé tourist, with vacant heart and empty mind, brings nothing and returns with niente from his Rome Adventure — meals and drinks included. The pilgrim-author comes back with indelible impressions that make this reader want to bestir himself again and see a bit of the Old World, even as it withers from its cultural and religious roots.
While poking through "decaying" Christendom, Colston finds many signs of life. There is the lilt and precision of the English tongue as spoken by actors and "barflies" alike. Even modernity can't utterly homogenize that glory. Expressions of courtesy stir his interest, and he thinks them a legacy of the ancient faith, even in apostasy. He detects traces of the medieval guild ethos in the way an actor or a waiter approaches his work. A self-respecting barman refuses an exorbitant tip, explaining that "it's our job, sir." For Colston, this is a remnant of Christian courtoisie, sorely absent in the manners of the brusque airline and TSA functionaries in New York.
Across England, France, and Italy, the sights are amplified by associations with certain of his favorite authors — Henry James, Augustine, Manzoni, Pascal, Bernanos. It was rather shocking to learn that Colston swallowed his ale and meat pie in Chesterton's old haunts among locals who'd never heard of him. Perhaps thanks to Dale Ahlquist and the American Chesterton Society, the great writer is better known and loved here. Score one for America!
Maybe two. Colston comments on the lack of hostility in Europe against "the Church." For one thing, what we call sex "abuse" is regarded in Europe as impropriety, something perennial and natural — even when unnatural. A monk at Solesmes doubts that he would report abuse if he saw it — and risk creating scandal. "The European Church is less troubled by the sexual sins that preoccupy puritanical Americans," Colston observes. I've yet to meet this mythical creature, or to hear a sermon devoted to sexual sin. Tolerance, after a certain point, becomes indifference; and that seems to be a besetting sin, both in the Old and the New World.
The pilgrim has given us much to reflect on in his vivid and thoughtful piece.
Peter Maurice
Washington, Missouri
The Advantages of Isolation
I thoroughly enjoyed Eric Jackson's contribution to the April issue (guest column, "On Lutefisk, Latin & Liturgy"). He mentions that the "iconoclasm" of the Protestant Reformation apparently did not affect Norwegian immigrants to the U.S. The reason for that is very simple and very interesting.
First of all, Martin Luther, for all his faults, was not an iconoclast: He mandated a crucifix and an image of Our Lady in all his churches. After his death, more extreme individuals took the reins, and vandalism and further theological meltdown ensued.
Another reason for the maintenance of beauty in Scandinavian (Lutheran/Evangelical) churches is that the Reformation hit them rather early on, and their location insulated them from some of the later and worst aspects of the Reformation. Indeed, it was not unusual, even into the late 19th century, for Scandinavian Lutheran communities to celebrate Mass in Latin — as did Luther, all the while allowing for the vernacular. Perhaps even more amazingly, clerical celibacy was highly appreciated and embraced. Sometimes, isolation is not a bad thing.
Unfortunately, those countries have gotten on the bandwagon with the rest of Europe, so that the Lutheran dioceses there are dying on the vine, along with the rest of mainstream Protestantism in Europe.
Rev. Peter M.J. Stravinskas
Editor, The Catholic Response
Pine Beach, New Jersey
The Abomination of Disneyfication
Disney still exhibits a strong presence in today's popular culture. This is evident even in the March issue, with mentions of Disney movies Bambi ("Disney Penance," The News You May Have Missed), Thor (Jesse Russell's guest column "The Hollywood Scandal Behind the Clerical Scandal"), and Spider-Man and The Fantastic Four (Jason M. Morgan's Cultural Counterpoint column, "By the Lakes of Babylon"). The latter two are part of the Marvel Universe, and Marvel Studios is a subsidiary of Walt Disney Studios.
Unfortunately, we no longer live in a world of Disney's Bambi. Instead, we live in a world in which actress Brie Larson, star of Disney's Captain Marvel, gets to bemoan the fact that most of her movie's reviewers are white males, with seemingly no repercussions, even though white males likely comprise the highest percentage of viewers of superhero movies.
Then there's Disney's board game Villainous, which was released last year and won the Toy of the Year award at Toy Fair 2019. Due to its success, Disney has now released Wicked to the Core. The following is found on the back of the Villainous game box: "In this epic contest of sinister power, take on the role of a Disney villain and strive to achieve your own devious objective. Discover your character's unique abilities and winning strategy while dealing twists of fate to thwart your opponent's schemes. Find out who will triumph over the forces of good and win it all!"
I believe it is time for orthodox Catholics, conservative Christians, and all people concerned about the moral depravity of the current American culture to cut all ties with anything related to Disney.
Brian Dunne
Indianapolis, Indiana
Missing Keys
In his letter ("Not the 'Real' Catholic Church," April), Joe Kilian comments on recent canonizations, referencing an article he had read in the January-February issue. I wish Mr. Kilian had been more specific about which article prompted him not to renew his subscription. I do not think that whatever it was could have risen to that level. The articles in the NOR over the years have been extremely thought-provoking and well worth the subscription price.
In his reply to Kilian, the editor defends recent canonizations, stating that "one of the key parts" is the "verification of not one but two miracles that can be attributed to the intercession of the candidate for sainthood." However, he left out the other "key parts" of the process. In 1983 Pope John Paul II did away with the "Devil's Advocate," the canon lawyer whose job it was to protect the process of canonization and who insured the infallibility of the entire process by aggressively challenging the evidence for a candidate's elevation to sainthood prior to a pope confirming sainthood. In conjunction with the Devil's Advocate, previously there had to be three confirmed miracles. These safeguards do not exist today.
I found very disturbing the editor's use of the sentence, "It is within the competence of the 'legitimate authority' of the Catholic Church to make that determination [of sainthood]." Why did this disturb me? The canonization process has been reduced to a political process since 1983, and yet the editor argues for his readers to suspend their God-given intelligence and blindly accept an outcome from the same people who have presided over the greatest collapse in the Catholic Church in her history.
Many of us see clearly that these canonizations seek to preserve what the Left within the Church views as its greatest achievement: the Second Vatican Council. What better way of doing so than by "canonizing" those who actively implemented this wonderful age of "renewal," which, in the end, was an experiment that continues to go terribly wrong — so wrong that even Pope Paul VI said so back in 1973.
Michael Treacy
Huntingdon Valley, Pennsylvania
THE EDITOR REPLIES:
The article that incensed Mr. Kilian was actually an interview in our October issue with Karl A. Schultz, one of the foremost experts on the pontificate of St. Paul VI.
An astounding number of saints have been canonized since 1983 — 1,415, to be exact. Pope Francis alone has canonized 892 of them!
Now, before anybody accuses Francis of going nuts by canonizing nearly 900 people in a mere six years, keep in mind that the 892 figure seems inflated because he recognized 815 saints at once, on May 12, 2013.
Among the saints he recognized that day were Antonio Primaldi and his 812 companions, otherwise known as the Martyrs of Otranto, who were executed in 1480 for refusing to convert to Islam when the city fell to the Ottomans. Their cause began way back in 1539 under Pope Paul III. (Pope Clement XIV beatified them in 1771.) Their canonization was announced by Pope Benedict XVI at the same consistory in which he announced his abdication of the papal throne. So this wasn't Francis's call; he was merely the man who voiced the conclusion the Church had reached after centuries of deliberation (and delay).
The Martyrs of Otranto are a good example of the kinds of saints the popes have been canonizing since 1983. They weren't, by and large, people who "actively implemented" Vatican II. Most of the 1,415 weren't even alive during the Council (or after its close). A survey of the 1,415 finds that the number of those who were alive during or after Vatican II adds up to 11. Eleven! That amounts to less than 0.8 percent of the total.
Of those 11, three died within a year of the Council's convening. Another, Padre Pio, died within three years of the Council's close. Subtract these four, and the number of Vatican II-era saints shrinks to seven, or less than 0.5 percent of the total since the new rules for canonization went into effect.
To say that the canonization process has become a "political process" hijacked by the Catholic Left, the goal of which is to "preserve" Vatican II, is, then, a specious claim.
Yes, a few modern figures have been canonized, some controversially — Popes John XXIII, Paul VI, and John Paul II, as well as Archbishop Óscar Romero, for example — but they have been the rare exception rather than the general rule. It's just that they've garnered all the press because they're the most recognizable. And that's because they're our contemporaries and we know the most about them, for better or worse. Unfortunately, the controversy surrounding these few has overshadowed the raising to the altar of numerous other holy men and women whose causes have been in the works for decades and even centuries.
For example, when Francis canonized Paul VI and Archbishop Romero this past October, he also canonized five others. Quick, can you name them off the top of your head? No? We didn't think so. (If you did, you get a gold star.) Those others are:
  Francesco Spinelli (1853-1913), an Italian priest and founder of the Sisters Adorers of the Blessed Sacrament. His cause was opened in 1952 under Pope Pius XII.
  Vincenzo Romano (1751-1831), another Italian priest, who earned the nickname "The Worker Priest." His cause was opened in 1843 under Pope Gregory XVI.
  Maria Katharina Kasper (1820-1898), a German professed religious and founder of the Poor Handmaids of Jesus Christ. Her cause was opened in 1928 under Pope Pius XI.
  Nazaria Ignacia March Mesa (1889-1943), a Spanish professed religious and founder of the Missionary Crusaders of the Church. Her cause was opened in 1966 under Pope Paul VI.
  Nunzio Sulprizio (1817-1836), an Italian Catholic layman who worked as an apprentice blacksmith. His cause was opened in 1843 under Pope Gregory XVI.
Were these five saints the beneficiaries of a nefarious "political process"? It hardly seems so.
Who can truly say that God isn't calling men and women to live heroic lives of sanctity today, as He has done in every day and age? Who really wants to argue that God has abandoned His Church and His people in such a manner? Not us.
The only reason we could fathom that anybody would want to advance that line of thought is to drive toward the foreordained conclusion that these times are the worst of times, that the Church is suffering the "greatest collapse" in her history. But anyone who has studied Church history will know that's a dubious claim, one that smacks of reverse chronological snobbery.
We're happy to be on the side of the Communion of Saints. May their tribe increase! We need more, not fewer, holy men and women in this wicked world whose lives of heroic virtue offer suitable models for the rest of us.
Two Big Elephants
I am increasingly disturbed by articles I read in U.S. Catholic print media (including the NOR) that blame almost all the problems in the Church over the past 50 years on the Second Vatican Council. I find many of these articles evidentially shallow. What most of them lack is an explanation that takes account of some very important historical and sociological data.
One of the "big elephants in the room" is the fact that implementations of Vatican II began in the late 1960s, and I think we can all agree that there was at the time a significant cultural disorientation that affected most Americans, including Church leaders.
I can agree that some implementations of the directives of Vatican II were carried out (wrongly) by misguided priests and even some bishops. I ask that we please do not overlook this first elephant. I believe the Holy Spirit inspired the documents of the Council — and our last few popes seem to agree. I believe that some of the actions taken by some ordained leaders and some of the laity after the Council were inspired by the Zeitgeist of the 1960s and not by the documents themselves. That didn't always end well.
The other elephant in the room is the parallel decline in "church life" in the classic Protestant churches. I don't have room to quote at length some of the studies that show this contemporaneous decline. The important thing to note is that there are very definite similarities in what has happened in both the Catholic Church and the mainline Protestant churches: decline in membership, denial of some core teachings, etc. The one study I would refer to is Understanding Church Growth and Decline, 1950-1978, edited by Dean R. Hoge and David A. Roozen (1979). Roozen summarized the research in a working paper for the Hartford Institute for Religion Research (2004). The research, he said, "pinpointed the mainline membership dip into the red as occurring in 1965." Two of the germane major findings were that the declines were primarily due to "the dramatic value changes being carried into young adulthood by the baby boom generation…and intimately related to a crisis of identity within the mainline" of Protestantism. I believe these similarities in decline call for a recognition of similar causes. The Protestant churches did not have a Vatican II!
Jack Abel
Wichita Falls, Texas
A Multiplicity of Complexities
I have been an NOR subscriber for about two years, and I have cherished almost every word in every issue I have received. I am a recent convert to Catholicism, and reading the NOR is always refreshing because I feel that it is a publication that gives voice to what I have always perceived to be the true nature of the faith and the inspiration behind my conversion.
However, I have noticed a trend in recent issues — the last two or three in particular, but possibly also the three or four preceding those — that concerns me. They have been filled to a great degree with criticisms of Pope Francis and the factions and movements — think, the Lavender Mafia — associated with him and the Church's liberal camps. This concerns me on two levels.
First, it's important for intellectuals and their media not just to find fault with all those who transgress the truth, but also to put forward a positive vision of the world. So I worry about what appears to be the NOR's tendency to fill more and more of its pages with criticisms of ideological opponents. It's cheap, easy, and not sustainable in the long run. It's not what wins people over, and it certainly is not what drew me to the Church.
Yes, a certain part of the cachet of the NOR has always been its biting criticism of the liberal mainstream, but this — the reading of which should really be viewed as nothing more than a guilty pleasure — has usually been balanced with more positive pieces in other sections.
Second, the NOR's treatment of the Pope seems uncharitable — it doesn't give full consideration to what the Pope's view is on certain issues and all the constraints he must face in deciding how to deal with them. When I worked for a member of Congress, we both often found ourselves on the receiving end of sometimes eloquent but inaccurate criticism. All we could really do was roll our eyes, shrug our shoulders, and take comfort in knowing that this congressman's opponents could not grasp the multiplicity and complexity of the pressures he faced every day. I think it would be a big boost to the NOR's credibility if it demonstrated an attempt to weigh precisely the multiplicity and complexity of the pressures the Pope faces. If, after that, its criticisms still hold — then they're really damaging.
I realize that counterarguments can be made to my above points — namely, that there's value in criticism and that the NOR presents the counterbalance to already prevailing unbalanced arguments — but I nonetheless feel that the NOR would be better served if it took some form of them under consideration.
Phillip Black
Jersey City, New Jersey
More Sugar, Less Vinegar
I had decided not to renew my subscription for reasons that I often explained to the previous editor, Dale Vree, of happy memory. However, I'm renewing for one more year.
Despite having profited from many good articles over the years, I've often been disappointed by the magazine's unjustified truculence. A moderate, even good-natured orthodoxy that is humbly, even graciously expressed is not cowardice, is it? Hackneyed or not, you will still catch more converts with sugar than vinegar.
John Eddy
Portsmouth, New Hampshire
All Sides Considered
Enclosed is a small donation. My chief reason for continuing my subscription for so many years is that you give everyone a chance to have their say. Keep publishing, even if it means real sacrifice.
Robert F. Patterson
Midland Park, New Jersey
An Honest Search
Without a publication like the NOR and some excellent Catholic blogs, I do not see how folks like me and my husband could retain the deep and abiding hope we possess. At times, God's will seems mysterious, but I guess this is what faith really means.
I thank you for not letting those foolish and shortsighted readers who slide into silly snits and cancel their subscriptions bother you. To me, you are honest about the search for truth wherever it goes and whatever it costs you.
Saralee & Frank O'Reilly
Windsor, Ontario
Canada
First-Class
Thank you for publishing a first-class magazine and for seeking to keep the Catholic faith out there for all to see. I am home from my foreign mission assignments and have more time to pray for the editors and staff of the NOR. I will continue to "lift you up" to the Lord God daily.
Fr. Thom Walsh
St. Columban's on the Lake
Silver Creek, New York
Commitment to Print
Thank you for your commitment to keeping a print edition of the NOR. We stand with you through thick and thin — even though now it is mostly thin. As I've been known to say to my hi-tech friends, when the Big Grid goes down, I'll still be here with my no. 2 pencil!
Pamela Ahearn
Hammond, Indiana
"Catholicism's Intellectual Prizefighter!"
- Karl Keating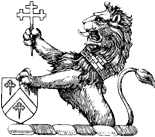 Strengthen the Catholic cause.
SUPPORT NOR TODAY
SUBSCRIBE
You May Also Enjoy
The Failures of the New Lectionary
It entirely translates and edits out the Bible's teaching on fornication, and renders the doctrine of Hell if not invisible, then opaque.
Churchmen in Antebellum Dixie
Scrutinizing bishops for not siding with abolitionists involves a failure to realize that abolitionism was associated with violence and lawlessness.