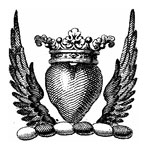 Is God's Love Unconditional?
SEARCHING FOR THE BIBLICAL BASIS
Is it true that, as many a modern homilist is wont to say, "God's love is unconditional"? It is true without question that the love of God, as stated in the Old and New Testaments, is rich, it abounds, it fills the earth, is unfailing, is faithful, is steadfast, it endures forever, is great, is higher than the Heavens, it surpasses knowledge, is better than life, etc. It is comforting and reassuring to hope that God's love is unconditional — and it must be true, otherwise, many priests and homilists wouldn't say so. Right?
Let us begin our inquiry by defining our terms. According to the Merriam-Webster Unabridged Dictionary, "unconditional" means not conditional or not limited, but absolute, unqualified. When we add the word "love" to unconditional, it becomes, by definition, love with no conditions, now and forever more. Accordingly then, "unconditional love" means that no matter what we do or don't do, we will continue to be loved in exactly the same way. In other words, unconditional love means, as far as God is concerned, that whatever we do — good or bad — does not matter, and we can expect God to love us the same as He always has.
Many claim that "unconditional love," or something similar, has a biblical basis, that it is written or implied in the Bible, or perhaps in some other Church document. But of the more than 800 instances of "love" in the Bible, none states or implies that God's love is unconditional. Furthermore, there is no official Church document that uses the word "unconditional" to describe God's love. There must be some mistake! some might demur. How could this be? Yes, there has been an enormous mistake, but it is not in the Bible or Church documents. The real mistake regarding unconditional love has been made by those dissenting and rebellious teachers who try to appear more loving and compassionate than God and His Church. And these imposters have succeeded in attracting good Catholics to follow them into a fantasy world where the only reward is endless misery in the deepest furnace below.
If there is any doubt, ask anyone who spreads this false teaching to show you the evidence that God's love is unconditional, chapter and verse, please — or to provide the proper citation in the Catechism of the Catholic Church, or any other official Church document. But do not take anyone's word for it. Neither be deceived by the argument that such-and-such a book explains God's unconditional love in detail. False beliefs have been used by God's enemies since the time of the Apostles, and have usually, if not always, originated from Catholic people, often from priests and even bishops. Recall the words of St. Paul: "There are some who are disturbing you and wish to pervert the gospel of Christ. But even if we or an angel from heaven should preach to you a gospel other than the one that we preached to you, let that one be accursed! As we have said before, and now I say again, if anyone preaches to you a gospel other than the one that you received, let that one be accursed!" (Gal. 1:7-9).

Enjoyed reading this?
"Catholicism's Intellectual Prizefighter!"
- Karl Keating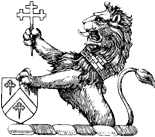 Strengthen the Catholic cause.
SUPPORT NOR TODAY
SUBSCRIBE