"I'm Looking Forward to Your Correction"
We received a letter from Amy (Welborn) about our February New Oxford Note, "Amy Has Seen the Light (& the Darkness)," about her. In it, we commended Amy for seeing the light. But nonetheless, Amy has a bee in her bonnet.
Amy says this: "For four years, I've been very strong on the issue of corruption in the priesthood and seminaries. It would be more honest if you would reprint my entire review of Michael S. Rose's book, Goodbye, Good Men, from Our Sunday Visitor (May 12, 2002). You give the distinct impression that I dismissed Rose's central thesis, which I did not. I questioned Rose's methodology: relying only on the testimony of the disgruntled, not even visiting the seminaries Rose took to task, and so on, which, I argued, weakened Rose's case. My contention was that Rose was correct, but unfortunately Rose's methodology made his work easy to dismiss by skeptical readers. I'm looking forward to your correction."
We offered to give a link to Amy's entire Our Sunday Visitor review on our website. But Amy said she couldn't find it online. Amy should be glad, for what she says in her letter contradicts what she said in her review.
Obviously, Amy didn't bother to read her review again. We did — in the print version. Nowhere in Amy's review did she state that she agrees with Rose's "central thesis."
In her letter, Amy says that in her review she "questioned Rose's methodology: relying only on the testimony of the disgruntled, not even visiting the seminaries Rose took to task, and so on…." Why doesn't Amy call the disgruntled what they are: whistle-blowers, 150 of them! In many cases, Rose did cite the seminary's side of the story, and the response was that everything is fine — in short, denial, denial, denial. But the notion that officials in charge of "gay"-friendly seminaries would have co-operated with an orthodox investigative journalist such as Rose — giving the real reasons why men were screened out of those seminaries or dismissed, even in general terms — is preposterous. After all, there was a systematic on-site investigation of the U.S. seminaries ordered by Pope John Paul II in 1981, and the result was a whitewash. Not even the Pope could get the truth out of them. So John Paul ordered a new systematic on-site investigation of U.S. seminaries, and we'll see what will happen the second time around.

Enjoyed reading this?
"Catholicism's Intellectual Prizefighter!"
- Karl Keating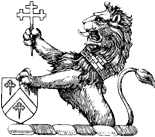 Strengthen the Catholic cause.
SUPPORT NOR TODAY
SUBSCRIBE
You May Also Enjoy
Why Are They Going After Michael Rose?
Certain Catholic publications tend to soft-pedal and even back-pedal on tough subjects, particularly when something might be embarrassing to the hierarchy.
The Crisis at Crisis Magazine
Many Crisis readers expressed profound displeasure with the original Crisis article on the topic of Michael S. Rose and Goodbye, Good Men.
The Song Remains the Same
The Vatican evidently wants neither to ban nor not ban homosexuals from the priesthood, since it again chose to do neither in a recently-issued document on clerical formation.