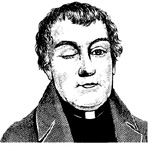 Cincinnati's West-Side Story
WRESTLER PRIESTS AND LAPDOG EDITORS
Cincinnati's west-side is considered one of the most staunchly Catholic, family-oriented, and prolife neighborhoods of any urban area in the country — such as it is. Ironically, the slowly unfolding drama of priestly sex abuse scandals has tested the mettle of the faithful here like in few other places. Just a few years ago, Elder High School, arguably the primary icon of cultural Catholicism in this part of the city, was identified as a bastion of macho conservatism. For example, the all-boys Catholic high school, named after Cincinnati's 19th-century Archbishop William Henry Elder, consistently fields one of the most formidable football teams in Ohio, having recently won back-to-back state championships, and has produced professional athletes such as the New England Patriot's Dan Stricker. The parishes that feed into the school are home to blue-collar families who still consider the Church an integral part of their existence.
Since 2002, however, Elder's reputation has been tarnished by the revelation that five priests who formerly taught at the Cincinnati high school, including two former principals, have been suspended for substantiated allegations of sex abuse. One of them has since gone to jail, and a sixth abuser has since left the priesthood. Allegations from angry west-side Catholics charging that Elder High School was a "dumping ground" for abusive priests were met with a forceful rebuttal from the Archdiocese of Cincinnati. Dan Andriacco, spokesman for the Archdiocese, is himself an Elder alumnus. He suggested that the reason so many priests from his alma mater have turned out to be homosexual abusers stems from the fact that so many diocesan priests, at one time or another, have served at the school, a point that singularly failed to reassure the faithful.
Of course, by now, tales of the sexual abuse of minors by Catholic priests, and of bishops who look the other way, are commonplace. But in the majority of instances the scandal has been ill-defined as one of pedophilia, the sexual abuse of pre-pubescent boys and girls. It is no coincidence that the U.S. bishops and their consultants, many of whom are well-known advocates of advancing a homosexualist agenda in the Church, have made a concerted effort to package the sex abuse crisis as a "pedophile scandal" rather than what it truly is: a product of predatory homosexuality.
This is a reality that can only be understood by way of illustration. The Archdiocese of Cincinnati is led by two bishops who have for many years been open proponents of so-called homosexual rights and "gay" tolerance programs. Archbishop Daniel Pilarczyk, for example, has repeatedly spoken out in support of a city charter amendment which bars the city of Cincinnati from passing a law that would exclude homosexuals, lesbians, and bisexuals from being considered "protected minorities."
Bishop Carl Moeddel, Auxiliary Bishop of Cincinnati since 1993, has served as a veritable posterboy-bishop of the National Association for Catholic Diocesan Lesbian and Gay Ministries for the past five years. Speaking to the group's national convention in Oakland, California, on September 8, 2000, Bishop Moeddel recounted the advances the Archdiocese of Cincinnati has made in the normalization of homosexuality in the Catholic schools. He bragged, speaking in an affected lisp: "I was pretty proud of the fact that we were starting…a youth group for gays and lesbians at the secondary school level…. Our priority in the coming year is to try to get into all of our high schools. Talk to our teachers. Hopefully to move from there into our elementary schools, but starting with our high schools." He also explained how he's been giving in-service day workshops to Catholic school teachers to help promote the U.S. bishops' document Always Our Children, a pronouncement on "ministering to gay and lesbian persons" that was later revised at the request of the Vatican.

Enjoyed reading this?
"Catholicism's Intellectual Prizefighter!"
- Karl Keating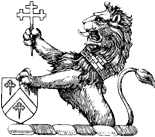 Strengthen the Catholic cause.
SUPPORT NOR TODAY
SUBSCRIBE
You May Also Enjoy
At Last, a Reckoning?
Archbishop Viganò has cracked open the Vatican cone of silence and exposed what might be a Church-wide cover-up of McCarrick's crimes.
Killing the Messenger
Ever since Haley's testimony in the legal deposition was made public and reported in the media, the bishop went on an offensive to demonize the whistleblower priest.
Million-Dollar Bishops
It's no coincidence that financial corruption walks hand in hand with sexual immorality. Where you find one, you'll often find the other.