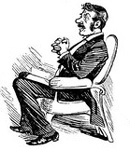 Briefly Reviewed: November 2021
Clerical Sexual Misconduct: An Interdisciplinary Analysis
By (editors) Jane F. Adolphe and Ronald J. Rychlak
Publisher: Cluny Media
Pages: 480
Price: $29.95
Review Author: Anne Barbeau Gardiner
Clerical Sexual Misconduct deals honestly with the causes of the homosexual crisis of Catholic priests preying on boys mainly of ages 13 to 17. This collection includes 18 essays by dozens of authors, as well as 80 pages of scholarly endnotes.
The first essay, by Judith Reisman, Mary McAlister, and Alisa Jordheim, notes the failure of the John Jay Reports (2004, 2011) to deal frankly with the abuse crisis as predominantly one of homosexual priests targeting adolescent boys. They identify the root cause as Alfred Kinsey's book Sexual Behavior in the Human Male (1948), funded by the Rockefeller Foundation. Kinsey's fraudulent ideas captivated our elite institutions and helped launch the sexual revolution. He portrayed homosexual activity as common, and he recorded the rapes of over 2,000 infants and young boys to prove that children benefited from sex with adults. Kinseyan "science" was used to promote sex education, pornography, and sodomy, and his thinking even infiltrated Catholic seminaries and universities.
Other causes of the homosexual-priest crisis are offered by Msgr. Piotr Mazurkiewicz, who points to "free love," abortion, pornography, and gay parades in revolutionary Russia from 1917 to 1926. Then in 1945 William Reich's book The Sex Revolution was translated into English, giving support to sex education, abortion, sodomy, and easy divorce. He was followed by Kinsey, the radical feminists, and John Money, inventor of "gender theory." In 1968, when the 19 priests who rebelled against Humanae Vitae went unpunished, the sexual revolution began infesting the seminaries. The Church soon embraced the therapeutic culture of psychology: bishops sent sexual-abuser priests to therapists, and pastoral guidelines minimized their sin. Ronald Rychlak notes that the Church returned abusing priests to ministry on the advice of prominent doctors.
Jane Adolphe reminds us of an immediate cause of the crisis: the adoption of "conciliar attitudes" in the 1970s, which Pope Benedict XVI spoke of as having a "critical or negative" view of tradition and "moral absolutes." In a 2019 essay, Benedict mentioned "homosexual cliques" in the seminaries of the 1970s, and, in 2013, he alluded to a "gay lobby" in the Roman curia. Susan Mulheron, a canon lawyer, notes another immediate cause. After Vatican II, she says, "most bishops" failed to implement the canonical processes regarding sex abuse, processes that date from the early Church and impose severe penalties in such cases. Unfortunately, punitive measures seemed to them "incompatible with the pastoral ends of the Church," an attitude Mulheron attributes to the "hostility to legalism" after Vatican II.
Another immediate cause of this crisis was biblical misinterpretation. Mary Healy faults James Martin, S.J., for teaching, like others before him, that the Bible's passages on homosexuality are culturally conditioned and changeable. She shows that the story of Sodom is indeed about homosexual lust and an attempted gang rape, and that Jude 1:7 rightly speaks of the "unnatural lust" of the Sodomites. By analyzing the language, she shows that David and Jonathan were friends, not lovers, as were Jesus and the Beloved Disciple. Jesus offers us an elevated standard of sexual purity, Healy explains, wherein even lustful desires are to be rooted out by grace.
Eduardo Echeverria reveals how theology too was distorted and became a cause of sex abuse. The Church teaches that homosexual acts are acts of "grave depravity," but that the homosexual condition itself is a "given," not "freely chosen." Some theologians gave an "overly benign interpretation" to the condition, calling it "neutral or even good." However, as the Church teaches, it is an "objective disorder" that inclines to the "evil" of homosexual acts. It is not from the order of Creation but a form of concupiscence, a sign of man's brokenness after the Fall. Pope St. John Paul II called it "unacceptable" to say that a person's "own weakness" is the "criterion of the truth about the good," so that he can feel justified without God's mercy.
One of the solutions to the homosexual-misconduct crisis has been restitution. By now the Church has paid out nearly $3 billion in settlements and judgments, but the reckoning isn't over yet. A "second wave" of lawsuits is on the way. Rychlak speaks of an attempt to use the Racketeer Influenced and Corrupt Organizations (RICO) Act, a law targeting racketeering organizations, against Roger Cardinal Mahony, but the case was settled for $650 million. Brian Scarnecchia notes that in spite of the pope's "sovereign immunity," victims filed suit against the Holy See in 2019, after the courts determined that the pope and curia are not immune from a tort lawsuit. Hereafter, the Holy See's immunity will hinge on what knowledge it had of the homosexual misconduct and whether it consciously disregarded that information and failed to control the abusing clergy.
John Czarnetzky writes of how, over the past 15 years, 18 Catholic dioceses and religious orders have filed for bankruptcy under Chapter 11. Thirteen of these have been completed and $731 million set aside for victims. Although the Holy See and the bishops seem to be "indifferent," a second wave of tort claims based on sexual harassment in seminaries seems about to hit. There could be a "substantive consolidation" of the assets of parishes and dioceses to meet these claims in bankruptcy court, based on the bishop's control over the parishes.
In his two essays replete with graphs, Rev. D. Paul Sullins shows that abuse victims were 92 percent male in 1985, 74 percent male in 2000, and 34 percent male in 2016. However, half the priests between ages 60 and 84 today remain homosexuals, while only one out of 30 under age 50 is such. One in ten homosexual priests says he did not even attempt to be celibate, while fewer than one in 50 normal priests say this. Fr. Sullins says the popes are clear: No homosexuals should be ordained. This is not bigotry but charity, as it could be "perilous" to them, for what the priest offers up to God is specifically "sexual union with a woman."
While Western culture pushes biology aside and says sexual difference is a socially constructed "set of ideas," Paul Goudreau writes that Christ's maleness attests to the "goodness and sacred dignity of human sexuality." God did not come to us in an "undifferentiated humanity" but was "particularized in one man in a particular time and place." At its core, "maleness extends to self-emptying sacrifice."
Dale O'Leary explains that the sex-abuse crisis is rooted in the ordination of men against the Church's command to exclude homosexuals from seminaries. She debunks four false claims: that homosexuals are born that way, they can't change, it's not a mental disorder, and they don't molest children. A study of half a million men, published in 2019 in The Journal of Science, concluded that homosexuality is "not genetically determined." On the basis of 12 studies, it was shown elsewhere that 38 percent of homosexuals were cured after treatment, and up to 30 percent improved. Moreover, homosexuals are far more likely than others to have psychological disorders, and in a 1988 study of child molesters, 86 percent said they were homosexual or bisexual.
Robert Fastiggi writes of six councils in the fourth century, besides papal and synodal decrees, that exhorted priests to celibacy, a teaching of "immemorial, even apostolic tradition." Fastiggi and Suzanne Mulrain speak of celibacy as a radical witness of fidelity to Christ, a gift and liberating grace. They recount how Benedict XVI said that seminarians must reach "affective maturity" and have a "true sense of spiritual fatherhood." This is why the Church "cannot admit to the seminary or to holy orders those who practice homosexuality, present deep-seated homosexual tendencies, or support the so-called gay culture" ("Instruction Concerning the Criteria for the Discernment of Vocations with Regard to Persons with Homosexual Tendencies in View of Their Admission to the Seminary and to Holy Orders," 2005).
The volume ends with an appendix by five faculty members from various seminaries who offer bishops a map for improving seminaries. Clerical Sexual Misconduct is a frank, no-holds-barred approach to the crisis of homosexual priests, written by a range of experts, mostly laymen. First rate!
A Time to Die: Monks on the Threshold of Eternal Life
By Nicolas Diat
Publisher: Ignatius
Pages: 174
Price: $17.95
Review Author: Barbara E. Rose
Death is a part of life, but in our superficial, youth-obsessed culture, you'd never know it. French journalist Nicolas Diat goes so far as to say we moderns "no longer know how to die." A cascade of interventions dominates the final days and hours of those who die in hospitals, and funeral-parlor practices keep loved ones at a distance. Both the dying and their loved ones are thus distracted from a momentous spiritual event. Diat, who has collaborated with Robert Cardinal Sarah on three books, visited the great monasteries of France to learn what the monks might teach us about dying. A Time to Die is his account of their witness. The monks "have confronted death more often, and more intimately, than most who live outside monastery walls," Diat writes, as they generally prefer to die at their monasteries cared for by their own. In short, the humble and simple monks show "that a humane death is possible" — humane here meaning marked by spiritual concerns.
At Lagrasse Abbey, home of the Canons Regular of the Mother of God, Diat met Brother Vincent, one of 35 Augustinians there. Brother Vincent would soon die at age 38 from multiple sclerosis. During his rapid decline at the abbey, Diat reports, he "enjoyed the constant attention" of his brother canons. In fact, when Brother Vincent was doing poorly, a brother slept on the floor next to his bed — a touching portrayal of filial devotion. Later in the book, Diat describes how monks who are too frail even to pray are sustained by monastic brotherhood: "The man who is going to die can no longer row the boat, but he goes forward with his brothers. Others take the oars for him." The abbot of a newly deceased brother observes that the love and faith of his brethren were two "crutches that allowed him to walk the designated path of death." Of course, all the monks have their daily work and rigorous prayer life to attend to, but, as with a large family, abundant charity is available by design.
Brother Vincent, mentioned above, is exemplary in his reaction to pain and suffering: "I gave everything to Jesus," he said. "He has taken everything. I thank him." His community's father abbot, Emmanuel-Marie, told Brother Vincent that he was like the "suffering Christ, in the throes of unjust suffering." The abbot later told Diat that his spiritual son had no fear; at the hour of death "he was radiant." Brother Vincent endured terrible suffering, but his father and brothers witnessed a spiritual joy that was greater. In their view, Brother Vincent "fought like a lion cub" and emerged spiritually victorious.
Diat emphasizes that monks are regular men with no special access to easy deaths. Indeed, the father abbot of Cîteaux Abbey (Cistercian) reminds his sons that "peaceful deaths are not necessarily the most holy," and "Christ himself did not die in tranquility. On the contrary, the Lord died in agony." The goal is to face like a man what God allows, even an attack of the Devil. Diat relates the anecdote of an old Cistercian brother, Laurent, suffering from aggressive leukemia, who told a novice, "In my youth, I very much wanted to follow Jesus on the Cross; I talked a lot about it; and now I am there, and I am silent." Laurent suffered in silence but was at peace. He died smiling.
Modern hospitals aggressively treat even elderly patients, and this approach creates problems for abbots and their elderly monks. A professed religious man's spiritual path to God will be trumped by medical decision-making as soon as an ambulance is called. Dom Forgeot of Fontgombault Abbey (Benedictine)says more and more medical advances "risk leading to the theft of death." While his men don't aim to hasten death, they've "prayed their whole life to live this moment fully." Heavy sedation and other interventions render such preparation moot.
Dom David of En-Calcat Abbey (Benedictine) has spent much time considering the monks' relationship with the medical system. He believes that in our technological world, the patient becomes "a machine." Sedation may be meant to eliminate suffering, but, he says, "fear is a bad counselor." Diat paints the monks' view of death as the "last act of life and the first step in the adventure of eternity." The dying man draws courage from the Resurrection, the foundation of our faith.
Monks' roles as caregivers to the dying are also considered. One monk describes the vigilance needed "so as not to transform a brother into a thing" that is taken care of mechanically and as quickly as possible. Such patience and constant accompaniment continue through "the death throes to the cemetery." A deceased monk typically spends his first night in the church, in an open coffin, being prayed over by his brothers. Each man keeps watch and will one day be watched in turn. For men who spend their lives preparing for Heaven, funerals are happy occasions. After the funeral Mass, the monks process to nearby, often adjacent, burial grounds. Esteem for simplicity manifests in grave markers with no names. But the monastic orders remember their dead and make them known by ritually reading aloud the names of brothers who've gone before them to God.
The father abbot of Fontgombault, Dom Jean Pateau, likens monastic life to a game, a "great game of charity." (One is hard pressed to find a jollier description of how religious life or family life ought to proceed!) Pateau recalls the pace of the world's overly technological life and wonders whether modern man, who "no longer has time for himself and for God," still has time to die. Having deprived himself of prayer and contemplation, modern man exists in the haze of a spiritual anesthesia. A monk, by contrast, has agreed to "lose all his time for God," and so both his life and his death are happy.
Dom Innocent of Grande Chartreuse Monastery (Carthusian) states, "Modern society presents death in an unappealing way. We must move away from this vision." In sum, he says, "Eternity passes through death. We must love this door that will allow us to know the Father. We are born for heaven. Earthly life and eternal life are intimately connected. Why fear the junction between these realities?"
Under Siege: No Finer Time to Be a Faithful Catholic
By Austin Ruse
Publisher: Crisis Publications
Pages: 208
Price: $18.95
Review Author: Eric Jackson
To vary Sayre's law, the debates among Catholics are so vicious because the stakes are so small. I refer not to those between traditionalists and the closet Unitarians who haunt our Church like the spirit of Vatican II, but between various camps of committed Catholics. Austin Ruse's new book, Under Siege, provides a useful opportunity to examine these conflicts.
Most of the book examines the state of contemporary American culture. His account is as thorough as it is discouraging. Abortion is our most important anti-sacrament. I mean that literally, for, as Peter Kreeft has pointed out, abortion uses the words of consecration, "This is my body," for demonic ends. "Safe, legal, and rare" is out; shouting your abortion is in. Ruse also delves into our devotion to violent pornography, much of it involving children. It would be difficult to find another issue on which moral leadership has been so conspicuously lacking. A culture that gives children unfettered access to the bottomless pit of depravity that is the Internet merits condemnation.
Meanwhile, the only religious revival is a heretical one. The Great Awokening has spread from college campuses to almost every institution in the country, preaching a creed of total emancipation from human nature, of which transgenderism is the gnostic apotheosis. The nominally Catholic former justice of the Supreme Court Anthony Kennedy captured the essence of the new creed in his famous insistence that "at the heart of liberty is the right to define one's own concept of existence, of meaning of the universe, and of the mystery of human life."
Though some degree of analysis is in order, this section of Under Siege is overdone. To be sure, we should not be in denial about the state of the world around us. But is anyone still in denial? No sensible Catholic can look at American society and see Christendom come again. Dorothy Day and Peter Maurin's famous standard for a good society was one in which it is easier to be good. Contemporary America not only fails at this, it comes close to reversing the maxim.
If traditionalists agree about the nature of the problem, they disagree about the solution. The integralists insist that only the application of the principles of the Catholic faith to our political arrangements can produce a virtuous polity. To which critics respond that when the U.S. President, the Speaker of the House, the nation's doctor, and the Chief Justice of the Supreme Court are Catholic, integralism in practice looks a lot like the problem.
The criticism is somewhat dismissive, but it gets to the heart of the issue. For all the words spilled in the debate, committed Catholics aren't really in a position to do much of anything. We are a minority, and a politically powerless one, not only in the culture at large but within our own Church. Our bishops have only recently roused themselves to consider applying canon law and prohibiting Joe Biden from receiving Holy Communion. One suspects that the president could perform an abortion in the Oval Office and the usual episcopal suspects would still insist on the need for "dialogue." A precondition for integralism within society is integralism within the Church.
Another solution of sorts is offered by Rod Dreher, who is singled out by Ruse for his defeatism. Temperamentally, Dreher may be pessimistic to the core, but his books The Benedict Option (2017) and Live Not by Lies (2020) — which one suspects many of his critics have not read — recommend prudential withdrawal, not full-on retreat. Perhaps homeschooling is an insufficient remedy to cultural collapse, but what remedy is not? Ruse enjoins us to fight joyfully, to eschew "fear, nostalgia and distraction." But absent practical suggestions, this amounts to little more than a difference of emphasis, marching winsomely instead of ruefully to the gulag.
The joyful fighter misunderstands the nature of the fight. In the chapter "Answering the Age Old Question of What to Do," Ruse recommends that we "find a group lobbying the school board, trying to get pornographic sex ed out of the school. Send them a check. Show up at a meeting and wish them well." As a matter of fact, conservative activist Christopher Rufo has taken the lead on something similar in his fight to remove critical race theory (CRT) from public schools. CRT is hard to pin down since its proponents insist it simply means taking racism seriously and addressing it systemically. But the theory also inherits from Marxism a rigid classification system based on race rather than class. In brief, to be white is to be guilty. An original sin remains while all that blather about mercy and forgiveness is dispensed with.
Under cover of the pandemic, without a single vote being registered, CRT became part of the curriculum in the nation's public schools. In response, Rufo has rallied and protested and even gotten state legislatures to ban CRT. A conservative victory is so rare it merits mention. But the victory will evaporate because of how decisions are made. If there was no vote to put CRT into the curriculum, votes to remove it will be largely symbolic. Conservatives may pat themselves on the back for having done something to fight against the progressives. Meanwhile, CRT will be quietly rebranded, and students at public schools will continue to be indoctrinated with racist propaganda. The educational bureaucracy that runs the schools will continue to run the schools.
Ruse offers more "resistance" advice that is arguably even less effectual. He says we should stop saying chair instead of chairman. Though this doesn't seem important, "it is really quite huge." Don't say people of color or use people's preferred pronouns. Fly the American flag. Overall, such advice is paltry fare, especially given what we're up against. While other readers may find Ruse's work encouraging, the lack of a meaningful program for reform only further enforces the pessimism of this reviewer.
©2021 New Oxford Review. All Rights Reserved.
To submit a Letter to the Editor, click here: https://www.newoxfordreview.org/contact-us/letters-to-the-editor/

Enjoyed reading this?
"Catholicism's Intellectual Prizefighter!"
- Karl Keating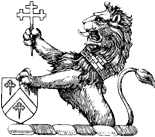 Strengthen the Catholic cause.
SUPPORT NOR TODAY
SUBSCRIBE
You May Also Enjoy
The Pope as Playwright
Karol Wojtyla cofounded a theater in which scenery, costumes, technical and visual effects, even acting, were kept to a minimum: a "theater of the word."