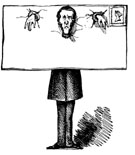 Briefly Reviewed: June 2023
Diogenes Unveiled: A Paul Mankowski Collection
By Edited by Philip F. Lawler
Publisher: Ignatius
Pages: 294
Price: $19.95
Review Author: Eric Jackson
"A decadent culture offers opportunities chiefly to the satirist." — Jacques Barzun, From Dawn to Decadence
I confess to appreciating Fr. Paul Mankowski, S.J., only after he passed away in 2020. The year after his death, Ignatius Press brought out Jesuit at Large, a collection of his essays and reviews. Late last year, it brought out another book, Diogenes Unveiled. Forbidden by his superiors from publishing under his own name, due to his uncovering duplicitous deception among his fellow Jesuits, including the late Fr. Robert Drinan, a pro-abortion congressman — the details of which George Weigel admirably gives in his introduction to Jesuit at Large — Mankowski wrote pseudonymously as "Diogenes." Philip F. Lawler has done the Catholic world a service by collecting some of Mankowski's satirical writings into this punchy little volume.
The section headings give an idea of the flavor of the work: "Assaults on the Dignity of Life," "Holding the Hierarchy Accountable," "The Lavender Mafia." One thread that runs through the volume, as Lawler notes in his introduction, is the early appearance of figures who cause scandal today. Thus, before he was cracking down on the Traditional Latin Mass, then-bishop Blase Cupich framed the abortion debate as a "divisive public policy issue precisely because two significant sets of rights are in conflict, and no matter which set of laws it enacts, society must choose between these rights." Diogenes observes that Cupich "could hardly have chosen a worse way of stating the Catholic case" against abortion, for the "notion of rights-in-conflict…invites us to sell the pass by negotiating (with civility and mutual respect) a reasonable and decorous defeat."
Theodore McCarrick gets a mention, putting his foot in his mouth by accidentally being truthful and admitting he wants civil unions for gays and lesbians — after which McCarrick dutifully walked things back, regretting the confusion, like a White House flunky covering a Biden gaffe. Uncle Ted also had the gall to insist that Pope St. John Paul II secretly wanted women priests. The progressives in the Church are less keen on McCarrick now, for obvious reasons, but they and the press were awfully fond of him back then.
Likewise, before he was failing to restrict scandalous reception of the Eucharist by pro-choice politicians, then-bishop Wilton Gregory, "when obliged to defend the existence of the Church, could find nothing more persuasive than her role as a provider of social services and community-building initiatives."
But the good guys are prefigured, too. Then-bishop Raymond Burke, now a cardinal set adrift under Pope Francis, found himself in hot water with his fellow bishops for upholding canon law with regard to pro-abortion politicians. Likewise, in applauding the release of a document from the Congregation for Divine Worship that precluded the priestly ordination of men with deeply rooted homosexual propensities, Diogenes notes some good news: "There are honest men out there with the guts to tell the truth about themselves and (in [Francis] Cardinal George's words) to let the Church be the place where Christ changes them. They've got a document they can work with, and we've got a document we can defend" — not to mention a working definition of sorts for Cardinal Gregory the next time he's flummoxed about the role of his Church: "the place where Christ changes" men.
Diogenes wields a sharp sword. After reading a passage aloud to my wife, she noted, "He's like Anthony Esolen." The comparison is apt, but where the satire of Esolen is sweeping, that of Diogenes strikes me as more pointed. In a piece titled "We've Had it Worse, Boys," he notes that the history of the Church offers consolation: "Been there. Done That. Bought the hair shirt."
Like anyone who criticizes the hierarchy, Diogenes knew there would be pushback. He notes, "In the England of Henry VIII, every Catholic bishop except one abandoned the faith and became Protestant. Would Catholics who accused these bishops of sloth, cowardice, and heterodoxy — in the months preceding the apostasy that proved them right — be guilty of scandalmongering?" For bishops, the real scandal is drawing attention to the scandal. "In remonstrating with episcopal frauds and timeservers," real Catholics "are defending the nobility of the calling of bishops, not spitting on it."
Given that so many of the problems he wrote about seem sadly unresolved, you might expect Diogenes Unveiled to be discouraging. On the contrary, Fr. Mankowski's joy and humor are sufficient to withstand the scandal of the hierarchy. In addition to all Diogenes's satirical material, Lawler has helpfully included two brief selections from diary entries of the priest's Christmas trips to work with the Missionaries of Charity in Armenia and Romania. They provide helpful ballast to the collection. Mankowski could offer withering criticism precisely because his faith in Jesus Christ was not an abstraction but a lived reality.
For the lay faithful, it's hard to avoid the Church-criticism business. But if we can't avoid it entirely, perhaps we can achieve a measure of Fr. Mankowski's balance. Yes, blast the bishops with both barrels when they deserve it. But pray for them, too, and fast and give alms. And never forget that though things may get a good deal worse, humanly speaking, our God has already defeated death. One day, we too, like Mankowski, shall rise with Him.
©2023 New Oxford Review. All Rights Reserved.
To submit a Letter to the Editor, click here: https://www.newoxfordreview.org/contact-us/letters-to-the-editor/

Enjoyed reading this?
"Catholicism's Intellectual Prizefighter!"
- Karl Keating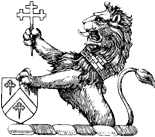 Strengthen the Catholic cause.
SUPPORT NOR TODAY
SUBSCRIBE
You May Also Enjoy
We Did This to Him
We have no license to complain about what the Jews or Romans did to our Lord; we have no right to stand outside and tsk-tsk what others did.