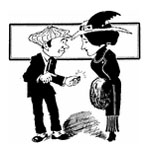 Briefly Reviewed: April 2022
The Day Is Now Far Spent
By Robert Cardinal Sarah in Conversation with Nicholas Diat
Publisher: Ignatius
Pages: 385
Price: $19.95
Review Author: Christopher Beiting
Robert Cardinal Sarah's previous books, God or Nothing and The Power of Silence, showed him to be a churchman of rare distinction, capable of analyzing contemporary events and trends in the light of deep and profound spiritual insight. Could his third book live up to the standards of the previous two? Yes. The Day Is Now Far Spent is every bit as good as its predecessors, and then some. Like the previous two [reviewed by this writer in Apr. 2017 and Dec. 2018, respectively — Ed.], it is a book-length interview of the cardinal by French journalist Nicholas Diat, but its focus is almost solely on the problems plaguing the Church and world. Sarah is no less sparing in his critiques here than he was before, and, as a result, the tone of The Day Is Now Far Spent is often somber. The very title of the book is taken from the words of the discouraged Apostles to the resurrected but unrecognized Christ: "Abide with us, for the day is now far spent" (Lk. 24:29). Nevertheless, there is a kind of pleasure even in an often-somber work like this, for in careful analysis of problems lies the hope that they might be solved.
By virtue of his office, Sarah receives cries for help every day from Catholics who are confused, wounded, and discouraged. The world, and Europe in particular, is in a mess because it has denied God, maintains Sarah, but the Church, too, is suffering and "experiencing the dark night of the soul." The main problem we face, both in the world and in the Church, is lack of faith. Is there something the faithful can do to fix these problems, some new strategy or movement the cardinal could propose to handle them? No, he replies. Proposing we can fix these problems on our own with some new program is the "lethal illusion of Judas" and plays into what Sarah has elsewhere referred to as "the heresy of activism." Rather, he writes, "We reform the Church when we start changing ourselves!"
If problems in the Church today stem from her losing faith as the world has lost it, the solution is for all believers, clergy and laity alike, to double down and increase our faith. Plus, the Church as a whole needs more unity, a unity which Sarah maintains must stem from a number of things: greater commitment to prayer (particularly, long vigils of patient, silent prayer); greater understanding of, commitment to, and love of Catholic doctrine; greater love of the office of St. Peter (and the rest of the priesthood); and, in place of the contemporary culture of quarrel and dissent, a great deal more fraternal charity within the Church. The fact that these simple and seemingly self-evident proposals are themselves often a source of dissension is a sign of how bad things have become.
Nevertheless, the only way out of a crisis of faith is more faith, an excellent example of which is something the cardinal presents almost in passing. Sarah mentions the case of a certain bishop of his acquaintance who faced the problem of a lack of seminarians in his diocese. The problem is not unique, but the bishop's solution was. In lieu of proposing a new movement, program, or campaign, he announced that he would make a long pilgrimage — on foot, no less — to a particular Marian shrine and there pray for a solution. Every single month, for several years running, the bishop made this pilgrimage. Today, there are so many seminarians in his diocese that he has had to enlarge the seminary!
While its proposals are simple ones, The Day Is Now Far Spent is by no means a banal or simplistic work. Sarah's solutions are always traditional, but his awareness of contemporary problems is exceptionally up to date. Moreover, his turns of phrase are elegant — at their best approaching those of Blaise Pascal — such that something eminently quotable appears on nearly every page. Readers of the NOR will no doubt enjoy the spectacle of Sarah making so many of modernity's sacred cows into so much hamburger in a few pithy phrases. Your reviewer cannot resist sharing the cardinal's insight into real-world problems. "Two kinds of barbarism are confronting each other: a materialist barbarism and another Islamist one," Sarah observes, predicting that "the second one will have the last word." Of globalism, he says, "Globalized humanity, without borders, is a hell." He thinks "Europe is on its last legs," and "its nosedive is unique in the history of humanity." The modern media is "the one genuine thought police," using "every means to try to break up the remnants of Christianity." Of messianic globalism, he asks, "Why should American democracy be exported to the four corners of the world? It is absurd to impose the same rules on all countries."
Sarah is equally forthright on ecclesial issues. "A church that has become too worldly," he says, "does not even have the world's charms." Regarding churches that are afraid to offend anyone, he says, "Jesus tells us that we are the salt of the earth, not the sugar of the earth!" Sarah says cellphones "steal silence, destroy the richness of solitude, and trample on intimacy." On politics, he advises, "Spiritual resistance is the best service that Christians can render to political society. I think that in a human society, a Christian will always be more or less a dissident." And on "virtual" Masses, a topic even more relevant during the recent pandemic lockdowns, he says, "One cannot find God by watching a television program. God is a Real Presence hidden in the tabernacle. An image will never replace an intimate encounter." Indeed!
Perhaps the most interesting aspect of The Day Is Now Far Spent is the man at the center of it: Robert Cardinal Sarah himself, a man of two worlds and, as such, a man of vivid individuality in an age of mass conformity. Sarah is at once proudly and traditionally African and proudly and traditionally Catholic — not to mention very French, besides. Beneath the scarlet robes and the fancy European education is a man who was born in abject poverty in a one-room house in Guinea to parents who were first-generation converts to Catholicism in a village that was still largely pagan even in his lifetime. Sarah is a man who knows firsthand how good God is and how much the Christian faith has done for mankind. He cannot have anything less than intense love and gratitude for the Church, and for the One who founded her. As a result, the reader of The Day Is Now Far Spent gets the sense that the good cardinal wants to grab the West — or Europe, at least — by its lapels and shake it, crying, What is wrong with you people? You are heirs to an incredible treasure!
Mère Marie of the Ursulines: A Study in Adventure
By Agnes Repplier
Publisher: Angelico Press
Pages: 338
Price: $19.95
Review Author: Mary Brittnacher
Marie de l'Incarnation, a relatively unknown figure in Canadian history, is the eponymous character of Mère Marie of the Ursulines: A Study in Adventure, a book first published in 1931 and recently reissued by Angelico Press. Filled with facts about the first settlers of Quebec and Montreal, the book reads like the adventure story it claims to be, and, as such, it is a painless way to learn the history of Canada's southeast. Some of the better-known historical figures who appear herein and are part of the historical narrative of early Quebec are Cardinal Richelieu, Samuel de Champlain, François Montmorency de Laval, King Louis XIV, Jacques Marquette, Louis Joliet, Isaac Jogues, Francis Parkman, and Louis de Frontenac. Author Agnes Repplier seamlessly weaves the life of Marie de l'Incarnation into the fabric of the town's beginning.
Repplier (1855-1950) was an early 20th-century writer of exquisite essays who also delved into biography and autobiography. Hers was a lively style, veined with doses of sardonic humor. She also had some similarities to her subject, Mère Marie. Both were well educated and accomplished. Their Catholic faith was central to their lives, and their life's work was in furthering the faith. Both lived most of their lives as single women, though Mère Marie was briefly married. Their lives diverge at that point, as Mère Marie was a widow and the mother of a son whom she cared for until he reached age 12 and went away to school. At that point, she felt he no longer needed her to complete his education, and she was finally able to enter a convent of Ursuline nuns. This had been her deepest wish even when, as a young woman of 17, she obeyed her parents and married her suitor, M. Martin.
Marie Guyard was born in the beautiful city of Tours in Touraine, France, on October 18, 1599. When she was widowed after only two years of marriage, she became the capable manager of her older sister and brother-in-law's large and thriving household. This experience gave her valuable managerial skills that served her well later in life as the superior of a group of Ursuline nuns who worked and lived among Native Americans and French settlers.
Her life after entering the Ursuline convent in Tours was serene, and she reveled in the peaceful and tranquil routine. But after years of quiet order, a call came from Père Paul Le Jeune, superior of the Jesuit missions in New France. The Jesuits wanted to add a school for girls to their educational efforts in Quebec, and he asked the Ursulines to supply teachers. His persuasive words struck a responsive chord in young Marie de l'Incarnation. "Deep down in her secret heart," Repplier writes, "she knew that this would be her appointed field of labor…. She strove to cleanse herself of any aspiration to go, save as an instrument in God's hands."
After Marie encountered initial opposition from her family, and after months of preparation, the three-month ocean journey to Quebec commenced. Three nursing sisters, three Ursulines, and three Jesuit priests made the difficult voyage to their new home. Quebec was primitive in housing and lifestyle but breathtakingly beautiful in its natural setting. The Ursulines quickly outgrew the small building they were given on their arrival. Thanks to Mère Marie's fundraising letters to benefactors in both old and New France, a three-story, 92-foot-long building was erected to house the nuns and their students.
The Huron who lived in Quebec were glad to be able to send their girls to be educated together with the French girls. After a kitchen fire destroyed the school, the Huron sachem, Chief Taiearoux, presented the sisters with "two belts of wampum" to strengthen their purpose, saying, "With the first we beg that you will remain in Quebec, planting your feet firmly on the soil. With the second we beg that you will rebuild your school, and open its doors to our children." Complying with this request was completely in keeping with Mère Marie's fervent wish, and she had the school rebuilt. And so, over the years, she established a flourishing school amid nine acres of gardens and orchards and left a legacy of teaching nuns and educated children.
The story of New France and the relationships between the early French settlers and the Native American tribes is more evenly presented in Mère Marie of the Ursulines than in many contemporary historical narratives. Of course, like any other large demographic group, Native Americans cannot be treated as a whole. Each tribe possessed distinct qualities, and there were vast differences among them. The Hurons became a part of the daily life of both Quebec and Montreal, while relations with the warlike Iroquois were more difficult.
The bravery and endurance of early pioneer men and women is manifested in the frequent depictions of torture and killing at the hands of unfriendly tribes, especially the Iroquois. Abundant snow, scarce food, and lengthy winters were also hardships for the early settlers. Although punctuated by rare times of peace, attacks by Native Americans were an ever-present danger.
In 1659 Monseigneur François de Laval arrived at Quebec as the new bishop. He was a courageous leader who was fair with French and Native American alike. He lived simply and was universally respected and admired. When a disease called "the purples" spread throughout the young town, he nursed the sick day and night, despite his rank and privilege. Years later, as he was dying, he was pressed to give his "last words," as holy people are often asked to do. He declined, saying, "They were saints. I am a sinner."
Back in France, Mère Marie's son, Claude Martin, had become a Benedictine monk. Much of what we know about his mother's life comes from her frequent and detailed letters to her son. The other sources of historical information are the 41 volumes of the Jesuit Relations. These fascinating historical documents combine letters and reports sent straight from the missionaries and explorers to their superiors in France. At a time when missionary efforts have largely been abandoned by the Church, Mère Marie of the Ursulines is a powerful reminder of what Catholics through the ages have endured for the sake of spreading God's Word.
As for our heroine, Repplier tells us, "There was no lightening of Mère Marie's labors as her years drew to a close. She had mastered the Huron, Algonquin, and Iroquois tongues, but it had taken the hardest kind of study." She not only trained her fellow teaching nuns in the three Native American languages, but she also wrote catechisms, a history, and a book of prayers in them. She ventured to write a small dictionary in Iroquois as well. These served the double purpose of instructing her Native American students.
Repplier describes Mère Marie's life as "given unreservedly to the fulfillment of a great duty." Pope Francis canonized Marie de l'Incarnation on April 2, 2014.
©2022 New Oxford Review. All Rights Reserved.
To submit a Letter to the Editor, click here: https://www.newoxfordreview.org/contact-us/letters-to-the-editor/

Enjoyed reading this?
"Catholicism's Intellectual Prizefighter!"
- Karl Keating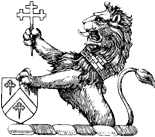 Strengthen the Catholic cause.
SUPPORT NOR TODAY
SUBSCRIBE
You May Also Enjoy
Letter to the Editor: July-August 2016
Who Are You Writing For?... Marketing Catholicism... 1641: Errata Corrected... Die, Papolators!... We Need You, But You Need to Grow Up... Murderous Barbarians Meet a Fragile Faith... More Meaningful Material... and more
Silly Putty Catholicism
Appeals to conscience don't get us very far, for it's so easy to rationalize what we're intent on doing.
The Disease of Irreverence
True culture elevates; it does not drag down. True culture calls one to look upward, triggering gratitude in our souls, and to love what is lovable.