December 2000
2000 Catholic Almanac
By Matthew Bunson
Publisher: Our Sunday Visitor Books
Pages: 607
Price: $23.95
Review Author: Dale Vree
The Our Sunday Visitor company has taken some criticism from the NOR of late. But it's important to give credit where it's due. The most valuable aspect of Our Sunday Visitor is probably the reference section of its book division.
Catholic Almanac, which is updated every year, contains a wealth of information. Notable are key Vatican addresses, statistics galore, and overviews of Catholic doctrine and history. Every serious Catholic should have a recent edition of Catholic Almanac on hand.
The second (and definitive) edition of the Catechism is a "must" for Catholics who need to "get it right." No, it doesn't make the first edition obsolete, but it contains important modifications in the areas of capital punishment and homosexuality. The revision on homosexuality is highly significant. I remember being perplexed by the first edition. Number 2357 said that the "psychological genesis [of homosexuality] remains largely unexplained," but number 2358 said homosexuals "do not choose their homosexual condition." That sounded rather contradictory, for 2358 seemed to narrow, and unjustifiably so, the range of possible explanations for what 2357 said hasn't really been explained. Happily, the second edition eliminates the confusion by deleting "do not choose their homosexual condition" and replacing that with "The inclination, which is objectively disordered…." This definitive refinement sets the record straight in two ways: (1) No possible support is given to the glib claim that homosexuals are simply "born that way." (2) It is made clear that a homosexual inclination or "orientation" — even if divorced from any homosexual acts — is not a neutral or insignificant condition, much less a "gift" or something to be "celebrated." No, it is an objective disorder, meaning (according to the Sacred Congregation for the Doctrine of the Faith's 1986 "Pastoral Care of Homosexual Persons") a "more or less strong tendency ordered toward an intrinsic moral evil."
The Well-Trained Mind: A Guide to Classical Education at Home
By Jessie Wise and Susan Wise Bauer
Publisher: Norton
Pages: 764
Price: $35
Review Author: Elizabeth C. Hanink
As more and more families turn to home-education as an alternative to unruly public institutions or less-than-orthodox parochial schools, it's quite natural that the number of books examining either the pedagogy or the philosophical basis of home-schooling is also increasing.
The Well-Trained Mind is an excellent combination approach addressing not only the rationale behind home-schooling but also the vexing questions of just how to do it. Based on the first-hand experiences of Jessie Wise and her daughter Susan Wise Bauer, it offers concrete suggestions on curriculum planning for all age groups and well-constructed lists of resources available nationwide. The ambitious authors focus on the classical tradition for the child who will be taught at home from early childhood until the end of high school.
But suggestions abound as well for the less venturesome parent and the child who simply needs enrichment in addition to the fare of conventional schooling. Although not written from a specific religious perspective, the absolute need for moral and spiritual formation is emphasized. Many of the resources mentioned are robustly Christian, even specifically Catholic.
It's not without trepidation that thousands of families have turned to home-schooling, but a book such as this is a wonderful aid to what can be a very challenging but worthwhile undertaking.
Jew vs. Jew: The Struggle for the Soul of American Jewry
By Samuel G. Freedman
Publisher: Simon & Schuster
Pages: 397
Price: $26
Review Author: Gerard Einhaus
From the Department of Strange Parallels we get this book, an account of the serious differences among members of another religion in the U.S. Freedman, who is on the faculty of Columbia University's School of Journalism, must have piled up extensive frequent-flier miles interviewing participants in the constant battles among American Jews that pit Reform against Conservative, feminists against a patriarchal rabbinate, and the Orthodox against nearly everyone else.
Freedman asks in the prologue, "Why is it that the most comfortable, secure and prosperous Jewish community in history is also one of the most fractious?" First, the continuing political turmoil in Israel divides rather than unifies American Jews. Second, there is no common foe to rally the world's Jews these days. Relations between Israel and its Arab neighbors are at least tolerable, if not cordial; in this country, blatant anti-Semitism is quickly punished. Freedman writes that America has genuinely accepted the Jewish community "to such a degree that the intermarriage rate for American Jewry now stands at 52 percent."
Freedman details these issues through the stories of Jewish people throughout the country. The issue of intermarriage takes us to Denver, where the efforts of Anne Davis, a Methodist from North Carolina, to marry Dr. Bill Pluss, a member of the Mile High City's small but influential Jewish community, become part of an experiment in Jewish conversion that leads to trouble for certain rabbis. In Beechwood, Ohio, home to another prosperous Jewish community, a retired businessman battles a physician over the right to open an Orthodox Jewish education center. But the saddest story involves Harry Shapiro, a fervent young Jew who can't quite find his place in life — until he plants a fake bomb at a Jacksonville, Florida, Jewish center before a speech by former Israeli Prime Minister Shimon Peres.
The most inspirational story is that of Daniel Greer, rabbi of a thriving Orthodox Jewish community in New Haven, Connecticut. Freedman outlines the spiritual journey of this aide to former New York City mayor John Lindsay, who joined the rabbinate after his stint in politics. Rabbi Greer and his wife founded a thriving Orthodox institution for children in grades K-12. Their own five children were educated under its strict religious and academic standards. Their daughter Batsheva was among five Yale students, most of whom attended her parents' Orthodox school, who challenged the university's policy of mandatory coed residence on campus.
In outlining the legal battles of the "Yale Five," Freedman maintains the same scrupulous objectivity as seen in the other stories. But their battle, coming from the new generation of fervent Orthodox Jews, bears more than a little resemblance to those of the Mac-cabees, the Old Testament family who battled pagan oppression. The courage of Batsheva Greer, appalled by living arrangements unacceptable to a proper Orthodox Jewish woman, should inspire those of us who want American Catholicism to become a model of orthodoxy.

Enjoyed reading this?
"Catholicism's Intellectual Prizefighter!"
- Karl Keating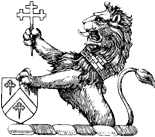 Strengthen the Catholic cause.
SUPPORT NOR TODAY
SUBSCRIBE
You May Also Enjoy
Opium for Catholics
Karl Marx was wrong about a lot of things, but his rebuke to religion carried a kernel of truth.
Going Mobile
We've been champing at the bit, anxious to make this announcement. We've been poised and…