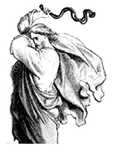 Was Our Lord a Fundamentalist?
THE LIGHT OF THE WORLD: SCRIPTURALLY UNENLIGHTENED?
"Fundamentalism" is a term of reproach among modern Scripture scholars, including those who call themselves Catholic. What is fundamentalism? Fundamentalism seems to mean being too literal when interpreting Scripture. Thus defined, of course, fundamentalism is self-evidently bad, for it is wrong to be "too" anything: That is what "too" means. But if the accusation of fundamentalism is simply asserted, not proved, it is just a way of dismissing an opponent's position without troubling to refute it.
How would you prove someone's reading of Scripture too literal? It would require two steps: first, explaining what the opponent's exegesis is, and, second, explaining why it is too literal.
Does fundamentalism exist? Clearly it does. For instance, to take scriptural references to the "brothers" of Jesus in their literal and fullest sense is to read too literally. Why? Not simply because the biblical term for "brother" can and sometimes does mean "cousin" or "relative," but also because we have other knowledge to bring to bear, namely, the infallible Church teaching that Mary was ever virgin.
What are the kinds of readings that seem fundamentalist to a typical modern Scripture scholar? There are many. If you assert the absolute inerrancy of Scripture, the historicity of any Old Testament miracles, or the historicity of too many New Testament miracles; if you believe that prophecy in Scripture means prediction of future events; or if you accept traditional ideas of the identities of the human authors of the Bible — you may be a fundamentalist.

Enjoyed reading this?
"Catholicism's Intellectual Prizefighter!"
- Karl Keating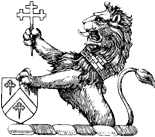 Strengthen the Catholic cause.
SUPPORT NOR TODAY
SUBSCRIBE
You May Also Enjoy
Mysteries of Christ's Early Life
Throughout Ratzinger/Benedict XVI's theological career and pontificate, the Person of Jesus Christ has always been at the heart of his teaching.
Jewish Light on the Risen Lord
The intellectual integrity of Flavius Josephus remains a model, not only for Jews, but for all who strive to enrich the world of scholarship.