The Legion of Christ: Operation Rescue
"It is no exaggeration to say that [Legion of Christ founder] Marcial Maciel was by far the most despicable character in the twentieth century Catholic Church, inflicting more damage on her reputation and evangelizing mission than any other single Church leader." These intemperate words were not written by an abuse victim of the Mexican priest. They are not the rantings of some fringe fanatic with an axe to grind. Amazingly, these words were penned by Fr. Richard Gill, who for twenty-nine years served as a priest of the Legion of Christ and also as longtime director of Regnum Christi, the congregation's lay branch.
Last year Fr. Gill became one of seventy priests (out of eight hundred) to abandon Maciel's congregation in the wake of revelations about its founder's double life. Maciel's "lifetime of deviant sexual behavior, corruption, abuse, and deception of several popes raised serious questions about how any valid charism could be transmitted by such a man," explains Fr. Gill in an article published in the Italian daily L'Espresso (Feb. 9). Fr. Gill not only recounts why he left the Legion to be incardinated in the Archdiocese of New York, but, more importantly, expresses his skepticism about the chances for the order to reform itself, even with the help and oversight of the Vatican.
Because Gill was a longtime Legion insider, his article carries considerable weight; his conclusions are worth examining closely. He poses one simple question: Can the Legion of Christ be repaired? That question turns out to be more rhetorical than inquiring. Though he does perfunctorily express his good-will hope that the project of reform will succeed, his implicit "no" is resounding, and the evidence he provides persuasive.
It is instructive to note that Fr. Gill is not alone in his assessment of Maciel's character. The group of Vatican investigators chosen to oversee the Legion has referred to Maciel as "a man without religious sentiment," and Pope Benedict XVI has called him a "false prophet." What bothered Fr. Gill more than the Maciel scandals themselves — he fathered children and sexually abused boys (including seminarians and his own sons), and so on — was the way the congregation's current superiors dealt with the scandals once they became known. In Gill's words, "they led a systematic effort to deny and minimize the facts about Fr. Maciel and thus revealed a profoundly disturbing attitude of paternalism toward their own religious." This attitude was a direct result of the internal culture Maciel created and fostered over the decades. Consequently, Gill, and apparently many others, not only have little confidence in Legion leadership, they deeply distrust these superiors.

Enjoyed reading this?
"Catholicism's Intellectual Prizefighter!"
- Karl Keating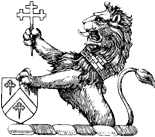 Strengthen the Catholic cause.
SUPPORT NOR TODAY
SUBSCRIBE