First Impressions Are Often Correct
The weekly Jesuit magazine America has published an article by the Rev. Michael Kerper (Dec. 3, 2007) titled "My Second First Mass: On Presiding at a Latin Liturgy." Fr. Kerper says that when Pope Benedict XVI issued his motu proprio liberating the Tridentine Latin Mass (July 7, 2007), his "reaction oscillated between mild irri­tation…and vague interest." This was probably the typical reaction of priests whose "pastoral self-understanding," as Fr. Kerper says of his own, "had been largely shaped by the Second Vatican Council."
"Within a week" of the release of the motu proprio, says Fr. Kerper, "letters trickled in…. In August, I met with a dozen parishioners who wanted the [Tridentine] Mass…. As a promoter of the widest range of pluralism within the church, how could I refuse to deal with an approved liturgical form? As a pastor who has tried to respond to people alienated by the perceived rigid conservatism of the church, how could I walk away from people alienated by priests like myself — progressive, 'low church' pastors who have no ear for traditional piety?"
Fr. Kerper then "decided to offer the Tridentine Mass" — for the very first time. So, what was it like for this self-proclaimed "progressive" priest to celebrate his first-ever Old Latin Mass? Was it onerous? Was it tedious?
Says Fr. Kerper, "The old Missal's rubrical mic­romanagement made me feel like a mere machine, devoid of personality; but, I wondered, is that really so bad? I actually felt liberated from a persistent need to perform, to engage, to be forever a friendly celebrant…. I suddenly recognized the [Tridentine] rite's ingenious ability to shrink the priest…. I was…dwarfed by the high altar…. I felt intense loneliness. As I moved along, however, I also heard the absolute silence behind me, 450 people of all ages praying, all bound mysteriously to the words I uttered…. I gazed at the Sacrament and [experienced] an inexplicable feeling of solidarity with the multitude behind me." Beautiful.

Enjoyed reading this?
"Catholicism's Intellectual Prizefighter!"
- Karl Keating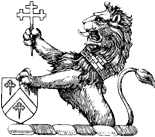 Strengthen the Catholic cause.
SUPPORT NOR TODAY
SUBSCRIBE
You May Also Enjoy
A Tale of Two Classics
During the 20th century two of the world's largest multinationals dominated their competition with "classics" recognized even in the remote recesses of the earth.