Will the Real Padre Pio Please Stand Up?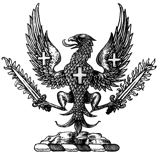 Padre Pio: Miracles and Politics in a Secular Age
By Sergio Luzzatto
Publisher: Metropolitan Books
Pages: 371 pages
Price: $35
Review Author: Hurd Baruch
What? Two more books about Padre Pio? So many have been written even before his beatification in 1999 and his canonization in 2002. Is there anything new to be said? Well, for those devoted to the Lord, there is an infinite number of facets of His life, and the lives of His Mother and His saints, at which to marvel. St. Pa­dre Pio was an exemplary alter Christus, who had the dignity and burden of being physically marked with the five wounds of Christ — the first priest ever known to be a stig­matist. He lived in poverty in a remote monastery in an impoverished region of Italy, yet he guided spiritual children who came to him from all over the world; and he was the driving force in causing a world-renowned, large modern hospital to be built next to his monastery in San Giovanni Rotondo.
Pilgrims were drawn to him not merely by his stigmata but by the many, many miracles he worked, as reported by doctors and men of affairs, as well as by obscure people whose testimony historians might not fully credit. These miracles included healings, both in his presence and at a distance; bilocation; the reading of souls; the strong scent of roses emanating from his wounds, and the projection of various scents to his followers far away; continuing about his duties while occasionally running the inhumanly high temperature of 118°F; foreknowledge of the future; and interaction with souls of the dead.
Miracles, especially healings, have always been an essential part of the Christian faith. They were the "credentials" that caused people to flock to Jesus, despite His lack of theological training or sponsorship by the religious leaders of His time. The resurrection was a predicate to belief in Him following His crucifixion, and signs were equally necessary to the spread of the faith by the Apostles — think of Peter raising a crippled man by the Temple gate, or Paul doing the same at Lystra, or the miracles Philip performed in Sa­maria.
Unfortunately, in modern times as then, there are people who feel threatened by the occurrence of miracles. Some are physical scientists attempting to formulate a comprehensive "unified field theory" — or beyond that, their own "theory of everything" — who cannot find room for God in the numerous dimensions beyond the three the rest of us perceive. For them, as for many secular humanists, acknowledging miracles would require them to admit not only that God exists but that He is active in their world in a way they will never be able to understand.
The title of Sergio Luzzatto's book (first published in Italy in 2007) indicates that it treats of miracles. So let's first look at what the author, a Jewish historian, has to say about Padre Pio's miraculous stigmata. Pope John Paul II, in his address to the pilgrims in Rome for the beatification rite, said, "His stigmata, like those of Francis of Assisi, were the work and sign of divine mercy, which redeemed the world by the Cross of Jesus Christ." Luzzatto counters, "There were hints of acids and poisons, the smell of fraud and deceit." He makes much of the fact that Padre Pio at one point acquired some carbolic acid and also veratrine, a caustic product, though he fails to note that those substances would not have caused the type of wounds the friar had. In any event, these chemicals were soon taken away from him to obviate any grounds for suspicion — yet the wounds remained the same for fifty years. Also, Luzzatto puts forward the writings of a noted Franciscan by the name of Agostino Gemelli, a physician who had studied the wounds of soldiers in the Great War. Now, Gemelli had actually met Padre Pio once, for a few minutes, but he was unable to examine the stigmata. (Luzzatto fails to mention that Gemelli was turned away by the Father Guardian because he had not received official permission from the Holy Office, as was required.) Nevertheless, Gemelli, on the spot, came up with this diagnosis: "The case is one of suggestion unconsciously planted by Father Benedetto in the weak mind of Padre Pio, producing these characteristic manifestations of psittacism that are intrinsic to the hysteric mind." Luzzatto also quotes Gemelli's even darker subsequent diagnosis: "Anyone with experience in forensic medicine…can have no doubt that these wounds were wounds of erosion caused by the use of a caustic substance."
What about the thousands of miracles attributed to Padre Pio? According to the decree of beatification, "In the years following his death, his reputation for sanctity and miracles grew steadily." Yet Luzzatto does not credit a single one of them. He cites Padre Pio's own words, in which he refused to take credit for particular results, saying only that he had offered prayers. The author repeats the accusations of many that the mira­cu­lous outcomes were unproven, or faked, perhaps out of sincere piety, or were created by the Capu­chin's supporters who had a well-oiled propaganda machine aimed at making a saint of him.
Luzzatto obviously places no weight on the Church's verdict: He takes a swipe at John Paul II for "a willingness to beatify so flexible and inclusive as to be all but indiscriminate." Thus, it is not surprising that he fails even to mention the healing in 1962 of Dr. Wanda Poltawska at the urgent written request of Karol Wojtyla, then-bishop of Krakow and a close friend of the lady and her husband. (Bishop Wojtyla's letters of petition and thanks were preserved at Padre Pio's request.)
What does Luzzatto make of Padre Pio's holiness? The beatification decree states that "even during his lifetime, he enjoyed a vast reputation for sanctity, because of his virtues, his spirit of prayer, sacrifice and total dedication to the good of souls." Luzzatto, however, challenges this in three ways. First, he quotes Gemelli's report that the friar was "a man with a restricted field of knowledge, low psychic energy, monotonous ideas, little volition…. [Padre Pio] is a good priest: calm, quiet, meek, more because of mental deficiency than out of virtue. A poor soul able to repeat a few stereotypical religious phrases, a poor, sick man who has learned his lesson from his master, Father Benedetto." Worse, Gemelli's report labels Padre Pio a "psychopath."
Second, Luzzatto seeks to smear Padre Pio by associating him with fascists, who were, after all, the governmental authorities in Italy until the end of World War II. Luz­zatto decries the "clerico-fascism" of the Church, which involved the Capuchins siding with the "blacks," in the local armed clashes after World War I, against the "reds," who had proclaimed their intent to kill the priests and the landowners, and rape the women of the bourgeoisie. Many pages are devoted (with little success) to attempting to link Pa­dre Pio with a most unsavory character of the time, Emanuel Bru­natto, who made himself useful to the fascists. The author characterizes Bru­natto as a "swindler" and "a chronic liar, a ruthless extortionist, and an incorrigible double-dealer," albeit a sincere follower of Padre Pio: "He would be Peter to the Gargano Christ: the first and most important apostle, the founder of the cult." The strongest link Luzzatto puts forward was that the 3.5 million French francs Brunatto deposited in a bank in 1941 to assist in funding the hospital Padre Pio wished to build came from Brunatto's dealings with Nazis on the black market. But Luzzatto has no shred of evidence that Padre Pio knew of the origin of the money — in fact, the author appears to claim that he is the one who pieced this together from the archives.
The third and worst piece of character assassination is Luzzatto's repeating of unfounded rumors about Padre Pio's over-familiarity with women, and not just the pious women who attended his daily Mass. Although the Church judged that Padre Pio "always had a great love for the virtue of chastity," the author writes that Msgr. Pasquale Gagliardi, then-archbishop of Manfredonia, "had personally discovered a young woman — 'between 17 and 20 years old,' estimated the archbishop, who himself had a reputation for rather liking the fair sex — spending the night in the Capuchin monastery, supposedly to assist a friar who was 'ill in bed.' Which friar? Padre Pio, of course." Not surprisingly, Luzzatto fails to mention that Gagliardi was himself later the subject of Vatican investigations based on evidence that he was a predatory homosexual. Gag­liardi resigned his bishopric under pressure.
If there is any virtue to be found in Luzzatto's book, it is that the false reports, innuendos, rumors, and agitation swirling around Padre Pio from the very beginning — and regurgitated by Luzzatto — serve to explain the vacillating, cyclic treatment of the Capuchin by the Vatican under a succession of popes, from requiring his isolation to allowing scenes of public adulation to occur despite his obligation of humility.
Not content with trashing Padre Pio, Luzzatto, in his epilogue, shows his disdain for the saint's devotees: "The stigmatic friar's virtual existence positively takes flight on the Web, where enthusiasts of post­modern sainthood can satisfy their fetishist passion for relics, their petty bourgeois fascination with the weird, or their extreme taste for the paranormal."
Padre Pio: Miracles and Politics in a Secular Age is an unconvincing hatchet job, which deserves no more credence than the purportedly "historical" studies denigrating Pius XII as "Hitler's Pope."
Fortunately, Francesco Cas­telli's Padre Pio Under Investigation is a horse of a different color. In fact, in the preface, Vittorio Messori strongly criticizes Luzzatto's work: "Sa­verio Gaeta and Andrea Tornielli have accurately and vigorously answered Luzzatto in their volume Padre Pio l'ultimo sospetto (Padre Pio: The Last Suspect [not yet published in English]), in which they highlight not only the historian's numerous inaccuracies, but also his genuine mistakes and frequent manipulation of the texts he uses to confirm his thesis."
While this is not one of the first books I would recommend one to read about Padre Pio, it is a very valuable addition to the corpus, for it contains the verbatim report of the first formal investigation made of the friar at the command of the Holy Office — including transcripts of the depositions given under oath by Padre Pio.
In 1921 Bishop Carlo Rossi was sent to investigate the strange and disturbing reports that had reached the Vatican, accusations which, he confessed, had prejudiced him against the friar. His Excellency, who had already read both the positive reports of certain physicians and the negative diagnosis of Gemelli, closely observed the stigmata and concluded that they were not the work of the devil, a gross deceit, a fraud, or the trick of a devious person — also, they did not appear to him to be the product of external suggestion. To the contrary, he regarded the outpouring of blood as being of a supernatural character. Also, he reported a pleasant fragrance, like the scent of violets, which could not have been produced artificially, and on observations by other friars of the extraordinarily high temperatures Padre Pio sometimes ran.
The rigorous, formal nature of Bishop Rossi's investigation can be seen in his deposing a number of priests (including secular priests of the diocese) under oath. Padre Pio was interrogated in this manner six times, and in answering certain questions he was even asked to kneel, and place his hands on the Holy Gospel, swearing upon it. In these depositions, Padre Pio admitted to, on occasion, bilocation, running a temperature as high as 118°F, and having inner feelings of others' faults, sins, or virtue.
The high point was the session in which he described what had happened on September 20, 1918, when he received his external stigmata. While many biographies of Padre Pio deal with that event, and even his experiences with internal stigmata and transverberations in the preceding years, it is thrilling to visualize the scene and read this primary source, just as the inquisitor transcribed the questions and answers, and reported them to the Holy Office under his seal.
The summary of the bishop accords well with the ultimate judgment of the Church eight decades later: "Padre Pio is a good religious, exemplary, accomplished in the virtues, given to piety and probably elevated to a higher degree of prayer than it seems from the outside; he shines especially because of his sincere humility and his remarkable simplicity."

Enjoyed reading this?
"Catholicism's Intellectual Prizefighter!"
- Karl Keating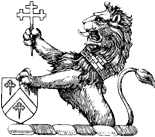 Strengthen the Catholic cause.
SUPPORT NOR TODAY
SUBSCRIBE