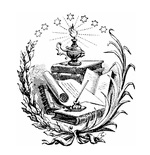 A Woman Philosopher for Our Times
ALICE VON HILDEBRAND, R.I.P.
Ed. Note: Alice von Hildebrand (1923-2022) was a Contributing Editor of the NOR.
How many women philosophers are you familiar with? As a reader of the NOR, the most famous is probably not your favorite: Simone de Beauvoir, a former Catholic and a disciple of Jean Paul Sartre. There is another, an antipode of de Beauvoir, about whom I'd like to tell you.
As a young woman, Alice von Hildebrand fled with her family to New York City to escape the perils of the Nazi invasion of her native Belgium. She studied philosophy at Fordham University under one of the great enemies of Hitler, Dietrich von Hildebrand. (See Alice's book Soul of a Lion: The Life of Dietrich von Hildebrand for the story of his battle with the forces of fascism.)
Dietrich had been a disciple of German phenomenologist Edmund Husserl, but he became part of the split among phenomenologists due to Husserl's eventual shift toward idealistic metaphysics. In this he was in league with the most famous of Catholic women philosophers, St. Edith Stein, a convert from Judaism and assistant to Husserl.
Alice, whom friends called Lily, in her autobiographical book Memoirs of a Happy Failure (2014), describes how Dietrich's classes provided her with tremendous insights into the philosophical truths that underlie the Catholic faith. All along their relationship deepened. Alice went from being Dietrich's student to his secretary to his second wife, two years after the death of his first wife, Margarete.
In our times, a doctorate in philosophy from a major Catholic university is a steppingstone to a teaching job at a good Catholic college. But back when Alice received her Ph.D. from Fordham in 1947, Catholic colleges in the United States did not employ women as philosophy professors, and Alice was repeatedly denied a teaching position. Instead, she started teaching philosophy at Hunter College of the City University of New York, where she remained for the next 37 years. (It wasn't until her 14th year, however, that she was given tenure.)
The philosophy being taught at non-religious colleges in the 1950s was mostly skeptical and relativistic. Naturally, the students who attended Alice's classes were stunned. Here was a beautiful woman professor, with a thick, melodious French accent, teaching about truth, goodness, and beauty. Moreover, Alice was witty. A student in her class once claimed that abortion is okay because the thing inside the womb is just a clump of cells. "Oh," Alice replied, "so, if your mother is pregnant, you think a cat will come out at the end?"
I first met Alice in the late 1950s. Born in New York City, I was an atheist with a Jewish background. A young woman at the time, I was studying philosophy at non-religious universities, trying in vain to find truth and love. I was in such despair that I contemplated suicide.
By some miracle, my mother, an atheist, who never watched TV in the afternoon, happened to tune into a program called Catholic Hour in the middle of a Saturday afternoon. There on the screen were Alice and Dietrich.
"Ronda, come quick," she called to me. "There are philosophers on the TV!"
I was surprised to hear them talking about truth and love. I wrote Alice and Dietrich a letter, care of the TV station, asking if they could help me find truth and love.
It turned out that Lily lived just three blocks away from me! (She was not yet married to Dietrich at the time.)
Our first meeting, about which Lily always referred until her last email to me a month before she died, encapsulated so much about the impact she made on me. I was stunned by the intensity of her way of looking into my eyes while talking to me, as if penetrating my soul with the truths she was enunciating, and by the aura of spirituality about her.
I transferred from Johns Hopkins University to Fordham, where I took every class Dietrich taught, as well as those of Balduin Schwarz, his disciple, who became my godfather when I converted to Catholicism two years after I first met Lily. I was introduced to a wide circle of philosophers connected to Lily and Dietrich who would meet often in Dietrich's living room for the liturgical conferences he held. I began seeing Lily at daily Mass at Holy Name Church in New York City, and we spoke frequently. She became my mentor at a time when there were very few women teaching in higher education.
Alice and Dietrich were part of a lay group called Gemeinshaft that formed in the early 20th century as a society of prayer that sought to strengthen Catholics spiritually against the evils of Nazism. The group practiced Benedictine spirituality and had members in Germany, Austria, and the United States. Except for mothers of tiny children, they all went to daily Mass.
One of my favorite memories of Lily and Dietrich was spending time with them at Gemeinshaft's annual summer retreat in Munich. One summer, a Mass was held in the living room of a large house. The women sat on one side, and the men on the other. To Lily's embarrassment, every five minutes or so Dietrich would divert his attention from the altar and gaze at her! He loved her so much.
Dietrich was a staunch believer in reverence at Holy Mass. Although he did not join those who considered the Novus Ordo Mass to be invalid, when attending daily English Mass in New York after Vatican II, he would say the responses loudly — in Latin!
Alice is best known not for her many books but for the over 80 appearances she made on EWTN. As a Catholic writer and EWTN guest myself, I thought that if millions watched me talk about my books on TV, I would surely sell a lot of them. Not so. The reason is simple: a large percentage of people who watch TV don't particularly like to read books!
Lily's books, however, are well worth reading.
Lily wrote By Love Refined: Letters to a Young Bride (1989) as a gentle guide to newly married women about how Christian love can overcome annoyances and grievances. There are many books, such as those influenced by Marriage Encounter, about the need for spouses to forgive big hurts. Knowing well the wonderful marriage of Alice and Dietrich, I didn't think of her as an expert on such conflicts. But her book made me realize that failure to forgive the tiny disputes of daily life is also a danger.
Alice's most important philosophical book is The Privilege of Being a Woman (2002). In it she analyzes how critical it is that positive feminine traits, such as motherliness, permeate the life of all women, regardless of their vocation. The book is reminiscent of Edith Stein's Essays on Woman and my book Feminine, Free and Faithful.
Of course, simply searching "Alice von Hildebrand" on YouTube will bring her right into your living room, allowing her to delight you with her wisdom and wit.
One of the reasons Lily wrote only eight books was because she spent most of her life before and during her marriage helping Dietrich with his books. Even though his English was very good, Lily's was perfect.
For any NOR readers who are not familiar with Dietrich's writings, I'd like to say some words about a few of my favorites.
I used to teach Marriage: The Mystery of Faithful Love (1929), one of the first books Dietrich wrote, originally in German. While presenting the ideal of a Catholic marriage, Dietrich explains that even if a marriage has conflicts of one kind or another, which make it seem tragic, one must always extend Christian love to one's spouse under all circumstances. Here are three memorable lines:
 "Love is a response to the unique preciousness of the other."
 "The children are the love of the parents made visible."
 "No natural human good has been exalted so high in the New Testament [as marriage]. No other has been chosen to become one of the seven sacraments."
Though Dietrich wrote Liturgy and Personality (1943) with the Tridentine Latin Mass in mind, it is still a classic, full of insights even for those who attend the vernacular Novus Ordo Mass. The thought that has influenced me most is that the overarching truths enshrined in Holy Mass lift us out of our daily preoccupations.
Ethics (1953) is Dietrich's philosophical masterpiece. Groundbreaking is the idea that virtue is a response and not merely a duty. For example, we don't help the needy simply out of duty but because we feel sympathy for their plight.
Especially important for our time is Morality and Situation Ethics (1966). In it Dietrich explains how situation ethics can be a reaction against Pharisaism and legalism. He describes how some of us who uphold absolute moral truths can delight in "hurling denunciations from the throne of truth." Does that ring a bell? Mea culpa, mea culpa, mea maxima culpa! This analysis is followed by a cogent refutation of situation ethics.
Of course, Trojan Horse in the City of God (1967) is a prophetic book about dissent and heresy in the post-Vatican II Church.
Was Alice von Hildebrand a saint? When I was in her company between the years 1959 and 2000, most often I didn't think so. Why not? I was bothered when her wit took the turn of sarcasm — especially when such judgments were directed against something I said or wrote! But when I visited her in her last two decades of life, I did think she had become a saint. Why? Because of the way she accepted the suffering of a lifetime of chronic illness, often with much pain, and finally gradual blindness and deafness. All this she offered to Christ for the Church she loved so much.
Dear Lily, from the place in your eternal journey, pray for us.
©2022 New Oxford Review. All Rights Reserved.
To submit a Letter to the Editor, click here: https://www.newoxfordreview.org/contact-us/letters-to-the-editor/
"Catholicism's Intellectual Prizefighter!"
- Karl Keating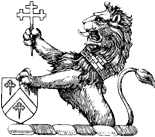 Strengthen the Catholic cause.
SUPPORT NOR TODAY
SUBSCRIBE
You May Also Enjoy
Mohawk Virgin
Allan Greer's Mohawk Saint is a learned work by a non-Catholic intended to challenge the prevailing view of Iroquois conversion to Christianity.
Reflections of a Seven-Year-Old Catholic
I did not make progress toward a systematic religious faith until the awkward years of junior high school, when my best friend and I argued about the meaning of life.